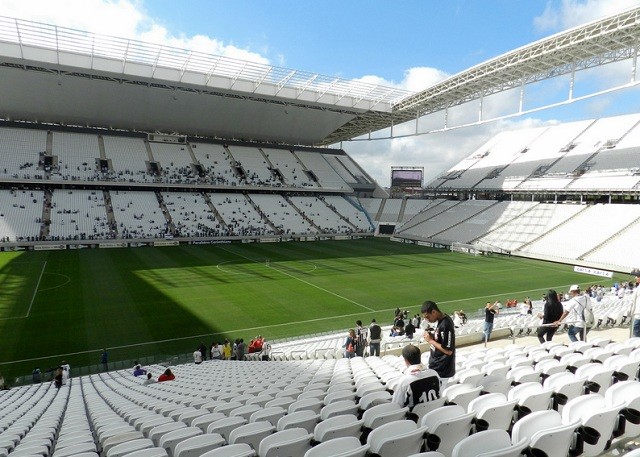 The Netherlands (Holanda) vs Chile match will be played this Monday, June 23 (9:00 AM), at the Arena Corinthians, São Paulo.
This match is one of the derbies in the final group round of the World Cup. Both teams made it to the second round, and both teams defeated the reigning champions Spain, who got eliminated after only two matches in Brazil. This match will decide the winner of this group.
Chile will need a win to top this group, since Netherlands has a better goal difference. Both teams will try to win this game since it allows them to avoid Brazil in the first knockout round.
Netherlands and Chile played beautifully against Spain, completely outclassing them, but showed some weaknesses against Australia, especially Netherlands.
"Oranje" defense was vulnerable in that game, and they managed to get a rather lucky win. Chile was playing well against them too, but a little setback at the end of the game when they conceded a goal showed that they are not perfect at the back either.
Both coaches have problems with their lineup prior to this match. One of the best Netherlands' players, Robin Van Persie, is suspended for this match, since he already picked up two yellow cards in the previous matches.
Bruno Martins Indi suffered a concussion in the match against Australia, and he is doubtful for this game. On the other hand, the Chilean midfielder Charles Aranguiz picked up a knee injury against Spain, but he could recover for the forthcoming match.
Netherlands vs Chile Prediction
Considering this match, both teams play an attacking, direct style of football, exploiting their speedy attackers and wingers in counter attacks. However, Chile has midfielders who are more powerful physically, who run a lot, and can execute pressing in the middle of the pitch very nicely.
That could be decisive in this game, whether Netherlands can cope with Vidal and the others in the middle of the pitch. If they manage to force their style of passing game, they have a great chance to finish this game victorious.
Also, both teams love to attack down the flanks, and their defensive display against wingers isn't representative, so we could see a lot of dangerous attacks down the out lines.
It will be very interesting to see whether Netherlands will sit back and wait for Chile to make an error, since even a draw leads them to the first place in this group, or will they stick to their attacking plan of the game.
Netherlands 0 – 1 Chile
Netherlands vs Chile Television
The Netherlands vs Chile match will be televised in the USA on ESPN3 (stream) and Univision Deportes at 9:00 AM Pacific.