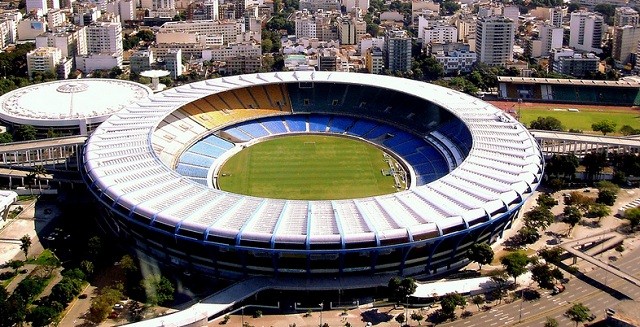 The Belgium vs Russia World Cup match will be played this Sunday, June 22 (9:00 AM Pacific), at the Maracana Stadium in Rio de Janeiro.
Belgium won their first round match against Algeria, but Russia only drew with South Korea. These two teams were the favorites to get through this group when the competition started, but they failed to dominate in their first game, so there are people who question their strength and ability to go through this group.
Belgium was trailing to Algeria, but managed to fight back and eventually win, but they really haven't shown any spectacular football which would justify their "dark horse" status in this World Cup. On the other hand, Russia was the better team in the match against South Korea, but goalkeeper Akinfeev made an error which led to Korea's goal. Russia managed to get a draw from that match, and now they must win if they want to be the first in this group.
Maybe the biggest strength of Russia lies in the experienced Fabio Capello, who has won many titles in his coaching career. On the other hand, Wilmots is not that experienced, it can even be said that coaching Belgium is his first real job.
Looking at the squad list of both teams, it is clear that Belgium has more individual quality. Russians are older and more experienced, and that could be a significant advantage, but Belgium is flooded with talent and skill, and everyone expect for that team to shine in Brazil.
Considering first round results, Russia should be more aggressive and attack in this game, but that isn't in coach Capello's game plan. Russia will clearly wait for Belgium, and let them dictate the game, since they don't want to risk by leaving an open field to Belgium's speedy players. Belgium will attack mostly through the flanks, and Lukaku or Origi will be the strikers who will wait to be passed the right ball and attack.
Belgium vs Russia Prediction
Belgium has some injury concerns prior to this match. The captain, Vincent Kompany, could miss this game due to an injury he suffered in the first round match against Algeria. Also, Dembele and Chadli will probably be dropped, because of their poor performance in the first match.
On the other hand, Capello doesn't have any injured players to worry about, but there were reports that Capello would drop goalkeeper Akinfeev due to his bad performance in the first match. However, that is very unlikely to happen. Considering all the facts the prediction is that Belgium will win this game 2:1.
Belgium vs Russia Television Schedule
The Belgium vs Russia match will be televised on ABC, Univision, and ESPN 3 (stream).