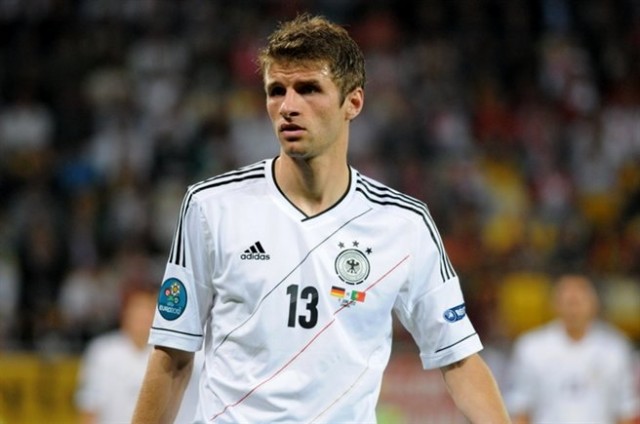 Germany and Ghana face off at the Estádio Castelão this Saturday at 12PM EST and will surely be an intense match-up. Germany look to follow-up on their 4-0 victory against Portugal with a win against Ghana, who will likely being feeling some pressure after their 2-1 loss to the United States last Monday. To make matters worse for the Ghanaians, reports in the media are surfacing that internal strife is running rampant within the squad, as key members are in disagreements about the tactical selections of Manager James Kwesi Appiah.

Whether Ghana can rebound from these setbacks remains to be seen, although Germany will not be resting on their laurels ahead of the match. With that said, let's delve into what I believe will be the three keys to the match for the Germans to take the three points from Ghana.
[divider] [/divider]
1. Exploit open spaces left open by Ghana's marauding wing-backs.
As we saw in the game against the United States, Ghana likes to play wide, spreading their players around the pitch while encouraging their wing-backs to move forward. The tactical set-up of the United States favored a compact game that left the U.S. players in strong defensive positions in the middle of the pitch, but unable to mount effective counter-attacks or take advantage of Ghana's weaknesses in transition on the flanks due to a lack of wingers.
Germany is a much stronger team in the attack than the Yanks, and those glaring weaknesses in the Ghanaian strategy are ripe to be taken advantage of provided Germany are quick enough to exploit them.
Whoever Jogi Löw decides to start in the wide attacking midfield slots, they will likely be players who have the dribbling and pace to burn the Ghanaians in those flank areas. That said, Germany will likely have the lion's share of possession in this match-up and Ghana will be forced to play on the counter. Chances to exploit this trouble area will be few and far between. The Germans may need to move away from their need to possess the ball if they want to create chances on the flanks as Ghana is likely to bunker.
Which brings me to the next key of the match.
2. Negate Ghanaian athleticism with creativity and crisp passing.
With players like Kevin Prince-Boateng (Brother of Germany's Jerome Boateng), Kwadwao Asamoah, and the experienced Michael Essien, Ghana possess an abundance of athletic ability in their squad that they will surely use to their advantage. While many German players are also athletic with speed, strength, and stamina, rarely ever do they have a player that combines all three of these attributes. Usually an individual only excels in one of these areas unlike the Ghanaians do with the above mentioned players.
While the Ghanaians can match and sometimes even exceed the Germans physically, they tend to lack the defensive discipline and shape (as a group) to effectively prevent a direct attack, especially from a team on the level of Germany. As mentioned before, the United States had trouble in the transition phase where Ghana is weakest, and the Germans with their much more capable attackers will want to take note of this.
Creative passing and unpredictable off-the-ball movement will be an important key to Germany winning the three points. With players like Toni Kroos, Mesut Özil, Mario Götze, Germany do have the offensive weapons to dismantle any resistance Ghana puts up.
3. Keep possession.
In my previous article regarding the match-up against Portugal, I mentioned that perhaps Germany should ditch the constant need for possession and revert to a style of play reminiscent of the 2010 World Cup favoring direct play and constant pressure.  It is clear now  across many games that have been played in this iteration of the World Cup that the humid Brazilian weather certainly does play a factor, especially for European national teams; and thus, maybe such an aggressive style isn't advised.
Possession of the ball enables a team to keep their energy reserves while simultaneously wearing their opponents out as they constantly adjust their defensive shape to compensate for the short, intricate passes of a team willing to possess. We saw in the game between Italy and England how true this was, and Germany certainly does stand to gain for adopting this philosophy. I still believe that the Germans play their best football when they are fast and aggressive and couldn't care less about possession, but against athletic teams like Ghana in Brazilian weather, they stand to benefit more over the course of 90 minutes in a match to retain possession. The Netherlands' 5-1 victory against Spain was an anomaly, and not indicative enough of a possible failing of this philosophy in the World cup.
As for how this will benefit in the match against Ghana, they not only will save themselves stamina, but also will test the resolve of Ghana to keep their defensive shape. It is a weakness of theirs, as they are a trigger happy team that wants to attack. The longer the Germans can work the ball around and make the Ghanaians work to regain possession, the easier it will be for an opening to appear that can be exploited for a goal scoring chance.