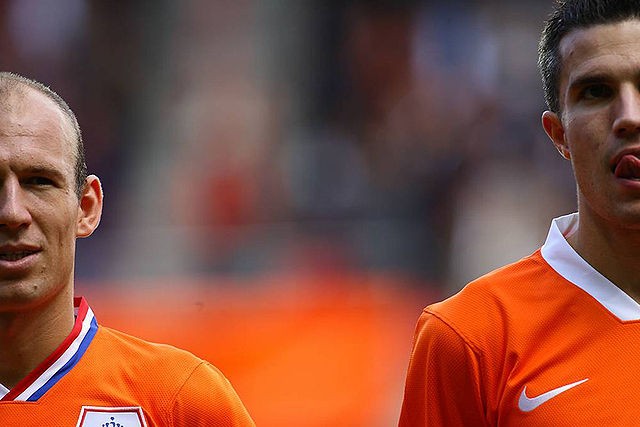 After a stunning 5-1 victory over the defending champions, the Netherlands have made a statement that they have what it takes to win this tournament. Spain was arguably the toughest rival in their group and with those three points in the pocket, the Oranje must defeat Australia in order to feel closer to the knockout stage. Australia did lose 3-1 against Chile in their opening game, but they also showed an aggressive and competitive side, as at one point they were very close to equalizing, but Bravo did his job at keeping Chile in advantage. Let's take a look at the key things that the Dutch need to keep in mind to beat the socceroos.
Don't Underestimate the Rival
It's easy for everyone to think of Australia as one of the weakest teams of the tournament. However, if you look at football objectively, the Aussies do have some good players that can cause trouble to any of the big teams. We see how bad arrogance can be in football, and the Netherlands was on the receiving end of that arrogance. Spain thought they would get rid of the Dutch easily and they didn't. The Oranje must remain humble and grounded, as those are the things that keep a team together and focused on a stressful tournament like the World Cup.
Frustrate Cahill, Bresciano and Jedinak
Cahill scored against Chile and could've scored another one had Bravo not blocked it. He's arguably Australia's best man and if he can't get any balls, it's doubtful that the Aussies will cause any harm to Cillesen and company. Bresciano had a solid second half against Chile and helped the team gain momentum and completely corner Chile. This experienced midfielder still has some talent to showcase before he retires and if he's not carefully marked by one of the Dutch defenders, he can find a way to cause trouble. Jedinak stole the possession from Chile on the second half and was key at pushing the team forward. De Jong and his partner must win the midfield battle or they may suffer.
Find an Alternative to de Guzmán
It's not that he's a bad player or that his performance against Spain was bad, but he has received a yellow card and one more will leave him out of the Chile game. The Dutch need all their midfield men available against Chile, since that battle in the midfield will be a tough one against Vidal. With Wijnaldum in the field, the Oranje saw its best version against Spain. He wasn't necessarily the man that led the team to victory, but he provided something different to the team. It would be the ideal time to give Jordy Clasie a chance, as he will most likely become a future starter in the Oranje for years to come.
While this game is still challenging, van Gaal could try out different players in order to keep his stars fresh. In addition, giving playtime to different players can provide the coach with some knowledge of which players are in form and can be helpful when rotating or refreshing the team during matches and the entire tournament. The Dutch need to take advantage of this confidence boost and use it while it lasts, as you never know how long it will take you.