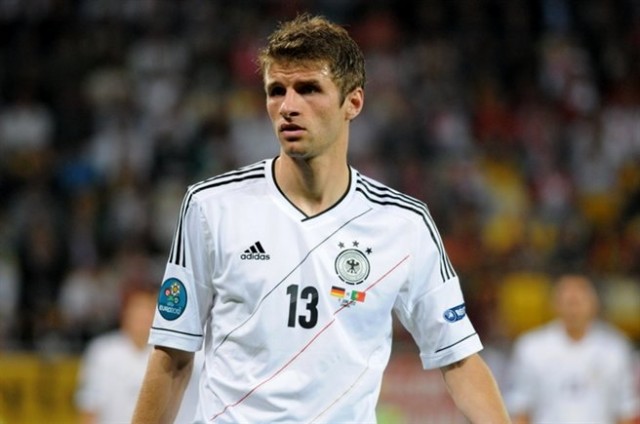 The soccer gods were not smiling upon Portugal today, and Germany ruthlessly exploited the plight of Portugal with efficient possession passing, strong defensive positioning, and clinical finishing.
While Germany were seen by many as favorites to win against Portugal, no one expected the gulf in class to be so jarring. Portugal were expected to at least mount a challenge to the Germans, but they fell apart. A penalty (rightfully) called against them, a penalty kick not given to them (unfortunately), injuries to key players (Almeida and Coentrão), a (deserved) red card to Pepe and a Cristiano Ronaldo fighting through pain in his knees all compounded the misery for the Portuguese.
That said, the Germans still deserve credit for their victory. A collective effort and stellar team play on both sides of the ball ensured that Germany finished the match calmly and with a shutout. They will be confident going forward against the United States and Ghana, but will need to be wary of complacency. The entire team played a great game and the individual ratings of their players will reflect that, although a few standouts were still on display, especially from Thomas Müller who recorded the first hat trick of the tournament.
Germany Player Ratings
Manuel Neuer (Goalkeeper): Didn't have much to do for most of the match, but was assertive and dominant when called upon. Stopped a laser of a free kick from Ronaldo and distributed the ball wisely when in possession. Rating: 6 out of 10.
Benedikt Höwedes (Defender): Rarely ever in trouble. Played his part in retaining possession for Germany while making sure the left side was locked down. Nani couldn't really get into the game as a result of his play. However, he did technically cause a penalty even though the ref didn't call it. Otherwise solid game.  Rating: 6 out of 10.
Per Mertesacker (Defender): Secured the defensive line. Won headers, had decent ball distribution, and kept things calm in the back. Was never really troubled, but sometimes his lack of pace left him slightly out of position. A necessary performance. Rating: 7 out of 10.
Mats Hummels (Defender): Won the header against Pepe for the second goal of the match. Like his Center-Back partner, was dominant, positionally sound, and distributed the ball well when in possession. Suffered an injury in the later stages of the match, but had a great game nonetheless. Rating: 8 out of 10.
Jerome Boateng (Defender): With Bastien Schweinsteiger injured, Philip Lahm took up a role in the midfield, with Boateng filling in for Right-Back duties. Shut down the right flank, preventing Ronaldo from being as threatening as usual. Excellent defensive play and positioning especially, forcing Portugal to play centrally. Rating: 7 out of 10.
Philip Lahm (Defensive Midfielder): Resumed his midfield duties at Bayern Munich under Pep Guardiola for the German national team with much gusto. Displayed his excellent tackling ability, situational awareness, and ability to possess the ball. Rarely ever made a mistake and broke wave after wave of Portuguese attacks with impunity. Dominated the midfield. Rating: 8 out of 10.
Sami Khedira (Midfielder): Contributed to Germany's game in a solid way. Good play on both sides of the ball and almost got himself on the score-sheet early on in the game seizing upon a Portuguese mistake. Didn't necessarily standout out, but played his box-to-box role well. Rating: 7 out of 10.

Toni Kroos (Midfielder): Credited with the assist for the second goal on a corner kick to Hummels. Kept the German attack going with accurate passes and good off-the-ball movement. Had an all-around good game. Rating: 8 out of 10.
Mesut Özil (Midfielder): Could have been better with his finishing, but still kept the Portuguese defense honest with his passing and runs into the box. Decreased in effectiveness as the match wore on, but left with a decent performance to build upon going into the next group matches. Rating: 7 out of 10.
Mario Götze (Midfielder): Had numerous chances to either score a goal or setup a teammate but last second emergency defense from Portugal denied him each time. Was a constant threat to the opposition defense with his direct dribbling, threatening presence, and shooting. Played with energy and purpose, only lacking in stats to back his efforts. Rating: 7 out of 10.
Thomas Müller (Striker): "Man of the Match", no question. Excellent positioning in the box combined with clinical finishing sealed Portugal's fate thanks to this man. Notched a hat trick with three instinctual goals and gave the Portuguese defense fits with his off-the-ball movement. Also controversially played a part in the dismissal of Pepe. Rating: 9 out of 10.

Substitutes

:

André Schürrle (Midfielder): Made an impact off the bench playing a part in the fourth German goal. Added some energy to the proceedings and showed well. Rating: 6 out of 10.

Shkodran Mustafi (Defender): Came on for the injured Mats Hummels in the 63rd minute, but didn't really have much to do. Portugal could barely even get by the German midfield at this point. Rating: 5 out of 10.

Lukas Podolski (Midfielder): Made it to the field at the 82nd minute. Made a few threatening runs, but otherwise didn't really have enough time to influence the game. Rating: 5 out of 10.

Highlights: You can view the highlights on FIFA's official website, here.