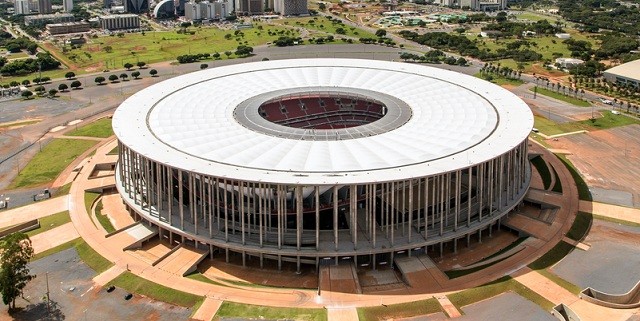 The Switzerland (Suiza) vs Ecuador match will be played on Sunday, June 15 (9:00 AM PST) at the Estádio Nacional de Brasília, Brasília.
This is the first round match in the group E, which consists of France and Honduras, besides these two teams. Since France is the favorite of this group, it will be very important for both teams to secure a victory here, which could earn them a ticket to second phase of the tournament.
Switzerland won four of their six matches prior to this tournament. Additionally, they didn't lose a single game in the qualifications, with 7 wins only 3 draws in 10 matches. They lost only to South Korea 2-1, in November 2013.
Ottmar Hitzfeld will retire after the tournament, so he will seek a memorable display, and go for quarterfinals with his team.
On the other hand, Ecuador finished fourth in the South American qualifications, and also lost only one game prior to this tournament. They lost against Mexico, but they drew with favorites Netherlands and England, and also beaten Australia, so they showed that they are coming to this tournament highly motivated and they are also aiming high, as the Swiss.
None of the teams have problems with injuries, and all their players are fit and ready for this match.
Both coaches are relying on their strikers. Filip Drmic and Felipe Caicedo are expected to be the main threat for the opponent, and the match should be open, with lots of goals scored. Ecuador's biggest star, who didn't play much for Manchester United this season, is, of course, Antonio Valencia.
One of the fastest players in the world will have to be in his career high form, so Ecuador could hope they can qualify for the knockout round from this group.
Apart from the attack, the Swiss have a pretty solid and compact defense, and that could be their main advantage over Ecuador.
Switzerland vs Ecuador Prediction
This match will be the first ever between these two teams. It is interesting that Ecuador have never drawn in the World Cup matches – they won 3 and lost 4 of their games. Also, it is interesting that they've lost every time when they conceded a goal!
On the other hand, Swiss lost previous four encounters with South Americans, and in three of those four matches they didn't score.
So, when we look at the tradition, it clearly shows that Ecuador will win and keep a clean sheet. But, their ongoing success must end at some point, and it is probably going to end tomorrow, because it is more likely, considering all the facts, that both teams will score in this game, and it could finish in a draw.
Switzerland vs Ecuador Television
The Switzerland vs Ecuador match will be televised in the USA on ESPN3 (stream) and Univision Deportes at 9:00 AM Pacific on Sunday.