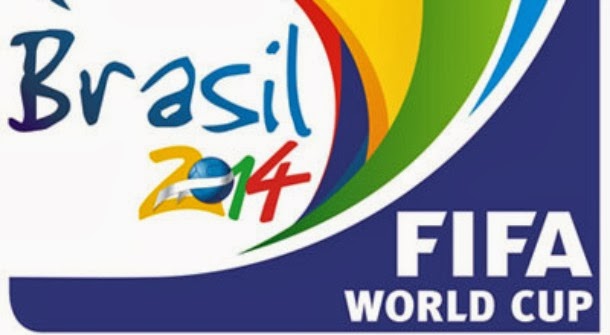 With the World Cup only a few weeks away, players and fans alike are gearing up for what promises to be a riveting month plus of football. While most supporters tend to obsess over the goal-scoring prowess from the world's best forwards or the creative playmaking coming from the midfield, it is oftentimes quality defenders who make the difference between going home in the group stage and reaching the final.
5. Laurent Koscielny
The Arsenal center back and French international kicks off the list with perhaps the fastest rising stock of any defender in this year's World Cup. Four years ago, the French team imploded and could not even make it out of the group stage. That same summer, Koscielny, not yet on the national team's radar, was signed by Arsene Wenger after spending most of his career in France's second division. Since then, Koscielny has become one of the best center backs not just in the Premier League, but in the entire world. While he made the 2012 European Championship team, and even played in France's 2-0 defeat to Spain in the quarterfinals, his subsequent performance with Arsenal has not only drawn the attention of suitors like Bayern Munich and PSG, but has all but confirmed his spot in the starting lineup for Didier Deschamps' squad in Brazil.
4. Vincent Kompany
Kompany has enjoyed a plethora of success at the club level. He captained Manchester City to two Premier League titles in the past three seasons and has made several appearances on the Premier League Team of the Year.
His time spent with the Belgian national team, however, is less worthy of praise. Belgium, after not missing a World Cup for two straight decades, failed to qualify for both the 2006 and 2010 World Cup, along with Euro 2012. As captain, Kompany leads a promising generation of footballers finally reaching their prime into their first major tournament together. Belgium will depend on Kompany, along with fellow Premier Leaguers Eden Hazard and Romelu Lukaku, among others, to lead them at least to the quarterfinals, where a likely matchup with Argentina awaits.
3. Thiago Silva
Widely regarded as one of the best central defenders in the world over the past few years, the PSG and Brazilian skipper has a lot riding on his shoulders for the 2014 World Cup. Expectations could not be higher for the host country, after they capped off last year's Confederations Cup performance by beating Spain handily in the final, 3-0. This is a young and relatively inexperienced Brazilian team who, amidst external pressure from social and political protests, will look to Thiago Silva as a calming presence at the back. Starting in a World Cup for the first time himself, Silva hopes to build on an already stellar club career and continue his success at the international level with a deep run in this year's tournament.
2. Philipp Lahm
Lahm has been one of the most consistent defenders in the world for the past decade, manning the left and right fullback positions at a high level for both club and country. He's no stranger to taking home hardware, having won the Champions League along with six Bundesliga titles with Bayern Munich, while also being named to the UEFA Team of the Year several times. His time with the German national team, though still successful, has not led to any major titles.
In the four most recent major tournaments, with Lahm starting at fullback, Germany has made it to three semi-finals, and a final, but never won. The 2014 World Cup will be Lahm's second as captain, and likely represents his last opportunity to play significant minutes for a Germany squad full of youngsters ready to take his place. Despite Pep Guardiola's deployment of Lahm as a defensive midfielder this past season for Bayern, expect him to slide back into his familiar position of fullback for Joachim Löw. Lahm, a world-renowned tactician, loves to get forward and saves most of his memorable goals for major tournaments such as this; keep an eye out and look for some wizardry from 'The Magic Dwarf.'
1. Sergio Ramos
Ramos has been around almost as long as Lahm, first starting at right back for Spain as a 20 year old in the 2006 World Cup. The Real Madrid star has started in every major tournament since, acting as a key cog in the Spanish back line that led them to three straight major tournament victories. With Carlos Puyol's retirement from the Spanish national team, Ramos will be starting his first World Cup at center back. He will partner with Barcelona center back and fellow La Liga star Gerard Pique to form one of the strongest tandems in the World Cup, in hopes of winning an unprecedented fourth straight major tournament.
Ramos' athleticism allows him to match up with super forwards like Lionel Messi and Cristiano Ronaldo, and also serve as an aerial threat to score important goals, just as he did against Atlético Madrid in this year's Champions League final. If Spain are to win their second straight World Cup, Ramos will be one of the biggest reasons why.