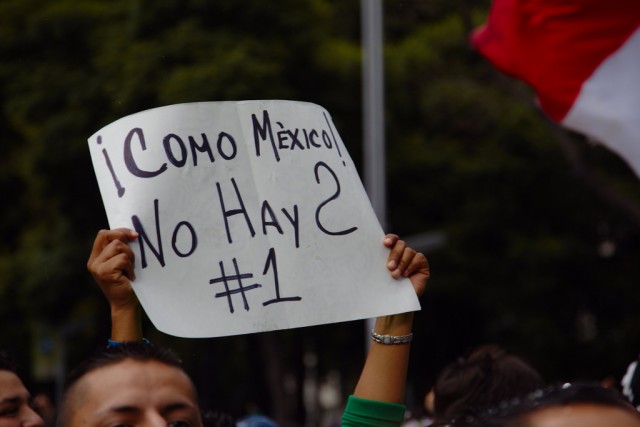 The Mexican National Team will be departing towards Brazil Friday night after their friendly encounter against Portugal. The flight will be most likely have two stops along the way and be a minimum of 22 hours. Considering the size of Brazil, various teams will be facing a large amount of travel time between matches. We'll be taking a closer look at what stadiums and cities await El Tri in the group stage of the tournament.
Base Camp: Santos, Sao Paolo
Training Grounds: Vila Velmiro
Local Club: Santos F.C.
Capacity: 16,798
Mexico will be based in the coastal city of Santos in southern Brazil. The city is a short distance away from Sao Paolo and is known for having the largest sea port in Latin America. Fans of the beautiful game, however, will most likely know that it is as the city of the Great Pele's Santos FC. Santos is one of Brazil's most historical clubs, having won 8 league titles and 2 Copa Libertadores among other numerous national, regional, and intercontinental trophies. It is precisely at Santos' training ground and stadium that the Mexican national team will be training before and in-between their matches.
Estadio das Dunas, Natal
Capacity: 38,958
Opponent: Cameroon
Date: June 13
Time (local): 1:00PM
Inauguration: January 26, 2014
Local Club: None
The city of Natal is located at the Northeastern tip of Brazil and is around a 4 hour flight from Santos, where the Mexican National Team will be flying in from, with a layover. Unlike many other countries, which have complained about travel time between matches, Mexico has been lucky enough to not be plagued by the same problem. Estadio das Dunas is a brand new stadium, but with no club in the first division from Natal, there is currently no regional team with the revenue to rent or purchase it after the World Cup.
Estadio Castelao, Fortaleza
Capacity: 60,348
Opponent: Brazil
Date: June 17
Time (local): 4:00 PM
Inauguration: November 11, 1973
Local Clubs: Ceara SC & Fortaleza EC
Mexico's most anticipated match against tournament hosts and favorites Brazil, will be played in Fortaleza. Considering the proximity of only 1 hour on plane between Fortaleza and Natal, there is a high probability that Miguel Herrera will not be having his team return to Santos to train between the first and second match. However, should they decide to go back to the southern city, it would only be a manageable 5 hour flight from Santos to Fortaleza. The northern city is Brazil's 5th largest city and it's local state government of Ceara is the owner of the stadium, Estadio Castelao. The stadium is shared by rivals Ceara SC & Fortaleza EC.
Arena Pernambuco, Recife
Capacity: 42,583
Opponent: Croatia
Date: June 23
Time: 5:00 PM
Inauguration: May 22, 2013
Local Clubs: Clube Nautico Capibaribe
Many view Mexico's final match against Croatia as the determining game that will decide who will accompany Brazil out of the group stage. The third match will be played in Recife, one of Brazil's leading business and technological centers. Recife is approximately a 3 hour flight from Santos. The stadium, Arena Pernambuco, was constructed specifically for the World Cup and is home to Clube Nautico Capibaribe. The club currently plays in the first division in Brazil, Seria A, but has only achieved a runners up position back in 1967.