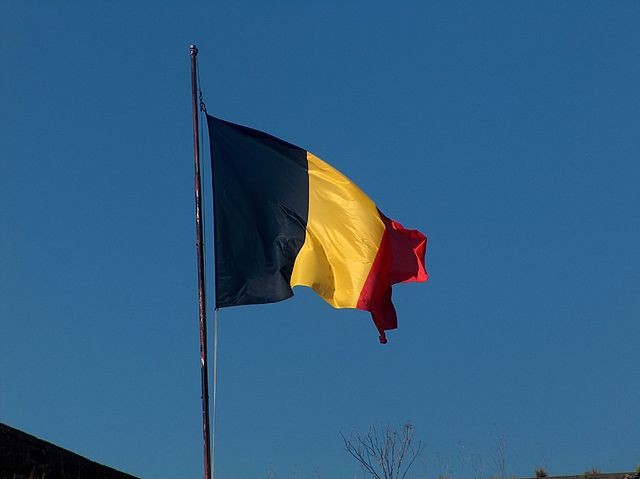 With the amount of talent that Marc Wilmots has to pick from for Belgium's opener against Algeria, he certainly has a to think about considering the fact that many of the available players are starters for their respective clubs. There will be three outstanding goalkeepers vying to be the man between the three sticks; eight defenders with the character to force opponents into succumbing to their pressure; eight midfielders who have honed themselves into being a bridge between defense and offense; and four forwards that can carry the burden of being the potential game decider in the biggest of moments. Belgium has justifiably been labeled a dark horse of the tournament, with players such as Courtois, Kompany, Hazard, and Lukaku all potential starters in Wilmots' 4-2-3-1. Unfortunately, some will have to be relegated to the bench but here is a look as to how Belgium will lineup for their return to the largest stage against Algeria.
Both Thibaut Courtois and SImon Mignolet have reported for international duty with a fantastic season behind them. Courtois helped Atletico Madrid clinch their first La Liga title since 1996 and reaching the Champions League final, while Simon Mignolet helped Liverpool bounce back into Champions League football by ending in 2nd place after a disappointing 7th place finish the season before. Belgium's third choice keeper ended up being Sammy Bossut, essential for his respective club – Zulte-Waregem –  but will most likely not being competing too much for the "no.1," it's down between Courtois and Mignolet.
National coaches would yearn for the opportunity to have a competition between two players of their calibre; Courtois amassing 25 clean sheets in 37 La Liga games and 12 Champions League games, Mignolet managed 10 clean sheets in 38 BPL games. Both of them are relatively young, 22 & 26 respectively, can command their box, and pull off vital one-on-one saves. Wilmots will most likely choose Courtois over Mignolet, seeing that he's played more high level games than his comrade and overall has a better game than Mignolet.
The decision as to who will offer direct protection to Belgium's goal area will be another difficult task, but there is already a back four that works well for the team, The most likely options will be captain Kompany, Vertonghen, Alderweireld, and Van Buyten. Throughout most of the Red Devils qualification campaign, Wilmots used these defenders effectively. Kompany and Van Buyten are intimidating, calm, and great leaders in a relatively young squad; Vertonghen and Alderweireld are natural CBs, but due to spending their youth in Ajax's youth academy, can effectively play as LB and RB respectively.
Belgium's midfield is where it gets tricky to pinpoint who will start, due to the abundance of talent available but like their defense, Belgium has already put together a solid midfield, When their opener comes around, the names that will most likely be on the team sheet will be Dembele, Witsel, De Bruyne, Hazard, and Mertens. Witsel has almost guaranteed himself as one of the two holding midfielders with Dembele and Fellaini battling it out for the second, but seeing how different their seasons went, Wilmots may choose Dembele over Fellaini with Defour most likely a backup.
The attacking three will definitely include Hazard and the wide players will come down to Mirallas, Chadli, De Bruyne, Mertens, and even Januzaj. All have the ability to get past defenders, score, and create, but De Bruyne's and Mertens' deadly combination of skill, pace, and eye for goal, puts them as shoe ins for starting berths.
Belgium's lone striker role is all but guaranteed to be Romelu Lukaku's, with his only direct competition coming from uncapped Lille striker Divock Origi. Despite only being 21 years old, he has proven himself in the BPL with West Bromwich Albion and Everton, while on loan from parent club Chelsea. He bagged a respectable 15 goals this season and with the experience he's earned, expect him to lead a potent attacking team.