This June 1, 2014, FutnSoccer.com celebrates two years since the foundation of our wonderful soccer oriented website. FutnSoccer was founded on June 1st of 2012, by brothers Hector and Kevin Torres. It all began as a hobby and a dream to express our sincere love for the beautiful sport. Today, FutnSoccer can proudly say it is one of the biggest soccer websites in the United States.
FutnSoccer began with the purpose of providing content which focused entirely on Mexican soccer, but in the English language. Since 2012, we have expanded on writing about all of Latin American soccer (CONCACAF and CONMEBOL World Cup qualifiers, Copa Libertadores, friendlies, CONCACAF Champions League, and major games). Moreover, the website also expanded its content towards global soccer, such as World Cup qualifiers in Europe, European club competitions, Club World Cup, international friendlies, the Premier League, La Liga, and Liga Portuguesa.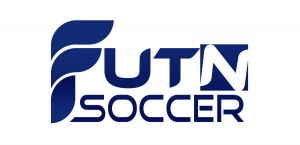 Our hard work and commitment is all thanks to the many viewers which visit FutnSoccer on a regular basis, as without them (you), FutnSoccer would not exist, let alone continue to expand its content. Thanks to the viewer, FutnSoccer has grown to lenghts unimagined by the founders on June of 2012, with one of our greatest accomplishments being able to obtain Media Press Passes to official and friendly matches.
As our third year begins, we commit ourselves to continue expanding our content, with high quality and professional work from our over 25 writers. For the next year (June 2014-June 2015), FutnSoccer will focus on the Premier League, La Liga, European competitions, South America competitions, the Major League Soccer, United States National Team, the Mexican National Team, noteworthy international and club friendlies, FIFA competitions, the FIFA Brazil 2014 World Cup, and of course, the Liga MX.
With your support, FutnSoccer has the sky as its limit, and we commit ourselves to keep on providing extensive content.
We (Hector and Kevin), plus all of our writers would like to thank you, the viewer, for allowing this small website to keep on improving and making great steps towards better and wider content.
THANK YOU!
Sincerely,
The FutnSoccer management and staff.