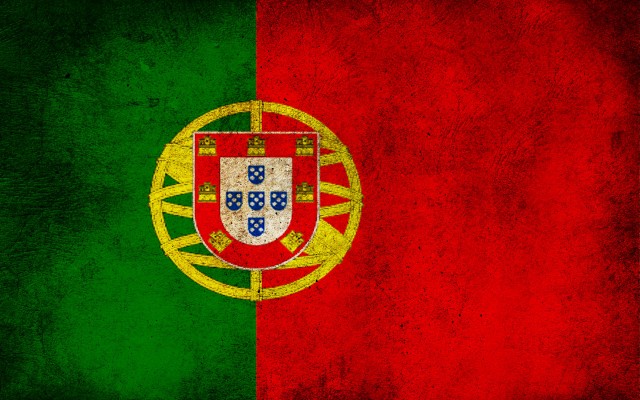 The Portugal vs Greece friendly will be played this Saturday, May 31, at the Estádio Nacional (Jamor, Oeiras) at 11:30 AM Pacific. This will be one of the final preparations for the World Cup, which starts in two weeks.
These two teams have played a lot of matches in the past and this will be their 15th clash. It is interesting that Greece is better in head to head score – they have five wins, Portugal has four, and five times their matches have ended in a draw.
Of course, one of the matches that all football fans remember, occurred in the European Championships final, in 2004. Portugal was the favorite to win it, as the home nation, but Greece swept them with a 1-0 victory and became sensational European Championships winners.
It is also interesting that in the last five matches Portugal have not managed to beat Greece – their last victory occurred in the friendly match in 1996.
Greece is still faithful to their game plan which brought them the title of European champion ten years ago. They don't have big-name players in their squad, but they play in a disciplined manner with a rigid defensive approach – so it is not easy to play against them.
However, when their defensive wall gets breached, they become vulnerable, since they don't hold any real attacking threat against most of their opponents. The recent game against South Korea is a good example – Greece conceded an early goal, and the game finished 2:0 to Korea.
This game could be different from the recent games these teams have played. Portugal didn't score more than once in the matches against Greece since 1992 (and even then they've lost 3:2!), but when we look at the recent form and overall strength of the teams, it is clear that Portugal is the big favorite to clinch this one.
Defense is the best asset of the Greek team, and it is expected that it will be very deep. Cristiano Ronaldo, as the best player in the world, is used to playing against a deep lying defense, and he and his teammates will probably find some gap in the Greek line, and manage to score early. If they succeed in doing so, the rest of the match should be a one track highway to victory for the Portugal national team.
Portugal vs Greece Prediction
The Greek chance, as always, lies in the free kicks and corner kicks, since they have physically imposing players who are a great danger in the air, so if they manage to score from set pieces, they could "lock down" their defense, and in that case Portugal will have problems in sealing the deal here.
However, that is not very likely to happen. It is expected that Portugal will command the match from the start, and, by the means of scoring an early goal, abolish all doubts in their eventual victory.
Portugal 2 – 0 Greece
Portugal vs Greece Television
The Portugal vs Greece match will be televised on ESPN Deportes at 11:30 AM Pacific on Saturday.