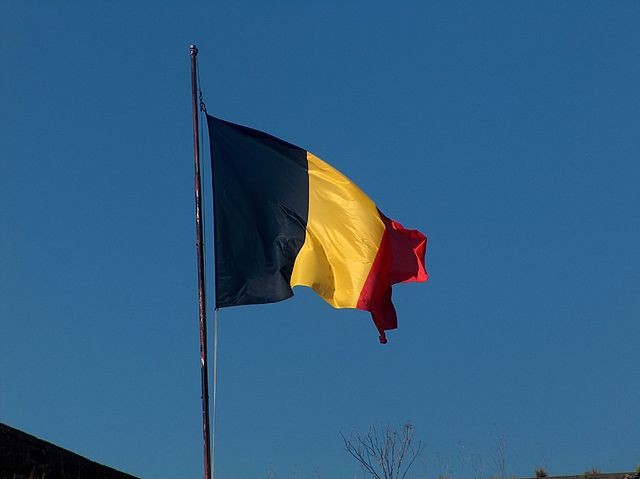 It's easy to forget that, before this great new generation of Belgian players emerged, the Belgium national team was rarely expected to be seen as top dogs in European and World championships. They were co-hosts of the Euro Cup in 2000, but didn't make it past their group, and couldn't make it past the eighth-finals twelve years ago in the 2002 World Cup, when they unceremoniously lost to Brazil. However, this new generation of players, playing for the best European clubs today, may do them proud.
It is uncertain whether Coen Casteels or Silvio Proto will be their third choice goalkeeper, so the provisional squad of Belgium currently looks like this:
Goalkeepers: Thibaut Courtois (Atletico Madrid, on loan from Chelsea), Simon Mignolet (Liverpool), Koen Casteels (Hoffenheim), Silvio Proto (Anderlecht).
Defenders: Toby Alderweireld (Atletico Madrid), Laurent Ciman (Standard Liege), Nicolas Lombaerts (Zenit St Petersburg), Vincent Kompany (Manchester City), Daniel Van Buyten (Bayern Munich), Anthony Vanden Borre (Anderlecht), Thomas Vermaelen (Arsenal), Jan Vertonghen (Tottenham).
Midfielders: Nacer Chadli, Mousa Dembele (both Tottenham), Steven Defour (Porto), Kevin De Bruyne (Wolfsburg), Marouane Fellaini, Adnan Januzaj (both Manchester United), Eden Hazard (Chelsea), Kevin Mirallas (Everton), Axel Witsel (Zenit St Petersburg).
Forwards: Romelu Lukaku (Everton, on loan from Chelsea), Dries Mertens (Napoli), Divock Origi (Lille).
Standby: Sebastien Pocognoli (Hannover), Radia Nainggolan (Roma), Thorgan Hazard (Zulte Waregem, on loan from Chelsea), Guillaume Gillet (Anderlecht), Michy Batshuayi, Jelle Van Damme (both Standard Liege).
Belgium is playing against Russia, Algeria and South Korea in group H, and it is clear that Belgium is the strongest of them all, and that the two favorites of group G, Germany and Portugal, will try to do everything they can to avoid facing Belgium on their schedule.
Some of the choices, both in the midfield and the defense, are rather strange. Most of the defenders who were called up are primarily central defenders, except Vanden Borre. In the midfield, Nacer Chadli and Mousa Dembele were favored over Thorgan Hazard and Radja Nainggolan, because of their cap record, but their playing this season was not even half as good as expected. Both Nainggolan and Hazard had great seasons, but the coach probably didn't want to take a risk with them.
Adnan Januzaj decided he owed his allegiance to Belgium, which will surely aid them greatly. What will not aid them is the injury of Benteke, who was one of the best players during the qualifications, but Lukaku had a great season so he is equipped to be the main man in the Belgian attack. Origi will play beside him, probably because of his style of play, which will make up for what Benteke's injury took from the squad, seeing how their styles of playing are similar. The team will perform in a 4-3-3 formation and their attack will be crucial.
Belgium is likely to win the first place in group stage, despite the many incongruities among their call-ups.