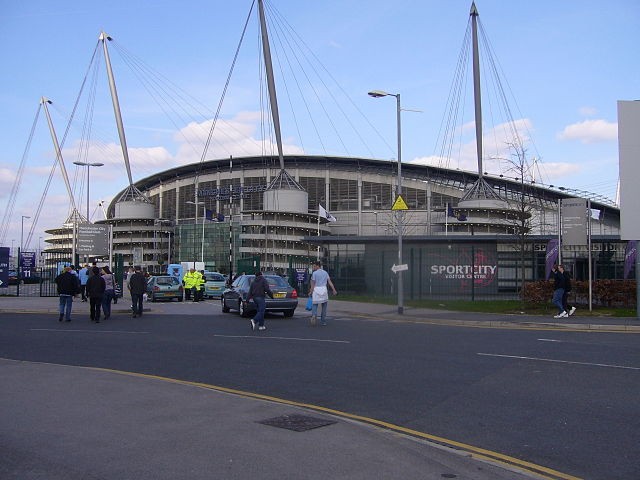 The Manchester City vs West Ham match will be played this Sunday, May 11th (7 AM Pacific), at the Etihad Stadium. Manchester City have 83 points, and they only need a draw from this match to secure the title. Liverpool are drifting by 2 points and they have -13 goal difference compared to City, so it is clear that they can't beat the Citizens on a goal margin. If it happens that they are leveled at the end, City will be the new champion.
City are coming to this match after a stint of four victories in a row. They are in a very good position, since they need only a draw against the uninterested West Ham to secure the title. Tomorrow's match will be the fourth match between these two teams this season, and Manchester City have won the previous three. Additionally, in their last 7 matches West Ham managed to get a draw only once, and if we look solely at the matches on Etihad, City are undefeated in their last 8 meetings. West Ham beat Manchester City on the road 7 years ago, in FA cup. In EPL, West Ham won the match played in 2003 so it is clear that City have all the odds on their side in this clash.
West Ham do not have a competitive motive in this game, but some of the players might. There is a story among Liverpool fans that it would be a divine justice if their transfer flops, Andy Carroll and Steven Downing, who cost Liverpool a serious amount of money a few years ago, paid it off in this match, and brought the long awaited title to their former club. West Ham's manager Sam Allardyce also has a motive – if he manages to get the miracle win at Etihad, he could save his job, because it is firmly believed that he will be sacked right after this season ends.
City have no issues with injured players, Pellegrini has all the players at his disposal. On the other hand, Borriello and O' Brien won't feature for West Ham because of injuries.
The City squad needs only a draw from this game, but they will surely attack and try to score as soon as possible, so they could have a comfortable position. This match will probably be very similar to the match against WBA last week, which City solved right before the halftime whistle.
West Ham will defend, and seek a chance from a counterattack. Having all of these in mind, the prediction is that Manchester City will win this match with 3:0.
TV Schedule: NBC