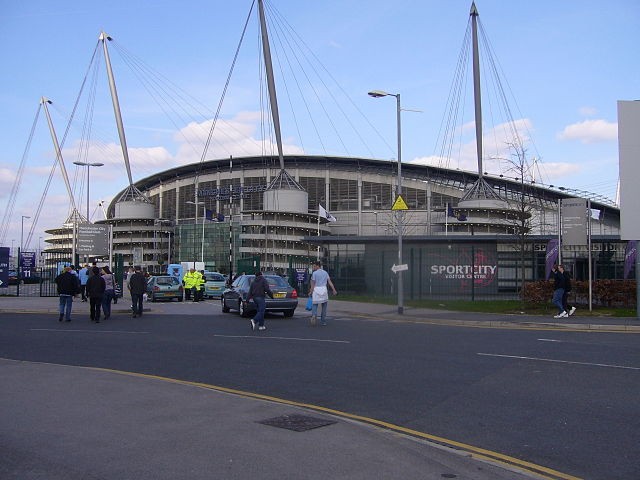 The Manchester City vs Aston Villa match will be played this Wednesday, May 7 (11:45 AM Pacific), at the Etihad Stadium. After Pulis' Crystal Palace managed to get a draw after trailing 3-0 versus Liverpool, Manchester City is very close to fulfilling their goal – winning the title. They need only 4 points out of their two matches against Aston Villa and West Ham, both on their home ground. There is really nobody who thinks that league title can be lost for them in this decisive moment. But, those games have to be played, and they need those points.
Aston Villa is coming to the Etihad with no real ambition, and that could be an advantage for the hosts. They are currently 14. with 5 points above the relegation zone. Since Norwich, which is 18. and in the danger zone, have only one game left, Aston Villa is safe, and they're already succeed in surviving in Premiership. But, as we saw in the match between Crystal Palace and Liverpool, there can be no easy goings for the favorites, because every loosed approach could make big problems for the title chasers.
City's best scorer Aguero probably won't feature in this match. He got injured in the match against Everton. He could be fit for this clash, but Pellegrini will probably put him on the bench, and use him only in a case of emergency. All other players are ready, including long term injured Nastastic, and David Silva, who will probably reclaim his starting eleven spot.
On the other hand, Villa have lots of problems with their lineup. Bennet and Agbonlahor are newly added players in Villa's injury list, and other long term injured players are Benteke, Kozak, Okore and N'Zogbia. They could even give the chance to some younger players, which didn't feature often this season.
Everything except comfortable Manchester City victory would be a surprise. They are inches away of clinching the championship title, and it would be really a miracle if they lose it. They need only 4 points out of maximum 6, and they play against two opponents which they should beat easily. However, in the first match between those two teams teams this season, Villa won the match by 3 goals to 2, and that game should come off as a warning for City.
It is expected that City dictate the tempo of the match, and win by a few goals margin. Considering all the facts, we predict that Manchester City will win this game 3:0.
TV Schedule: NBC Sports Network