The Cruz Azul vs Xolos Tijuana Liga MX match will be played this Saturday, March 15, 2014 (4:00 PM Pacific) at the Estadio Azul in Mexico City. This match will feature two teams that traveled to the USA on Wednesday, and lost, in their respective CONCACAF Champions League matches. Cruz Azul and Xolos will need to re-focus and plan on coming out with a win on Saturday.
Cruz Azul currently shares the first place spot in the Liga MX with Toluca, as they both have earned 25 points, although Toluca has one more match played. After opening up the Liga MX season with nine undefeated games, Cruz Azul finally lost in Week 10 to a feisty Tigres 3-0. Then, Cruz Azul followed up that loss, with another loss in the Concachampions against Sporting KC, who defeated them 1-0 in Kansas City.
Coach Tena has a great team, and they've been having an outstanding season, it is very unlikely that he will allow his players to lose three matches in a row. Every team will hit bumps here and there, and frankly, there is no better team to face at home than Xolos, who have not won a Liga MX away game since Turco Mohamed was their head coach (that was 2 head coaches ago…).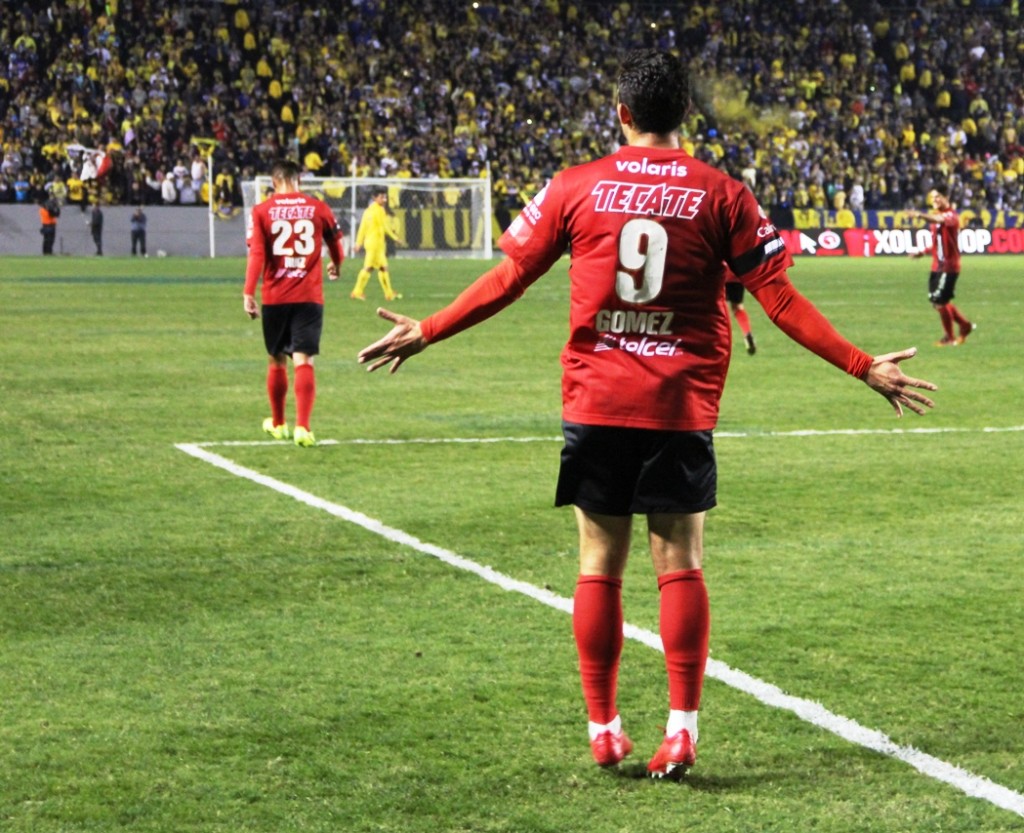 Xolos have had an irregular season, winning regularly at home, and playing awful away games. The terrible away game streak dates back to August 20th, when they won an away game in the CCL. Furthermore, Tijuana is coming off, yet another, away loss, this time at the hands of LA Galaxy in the CCL, a 1-0 defeat that puts their CCL title aspirations at risk.
Coach Farias needs to do something to motivate his players for their match against Cruz Azul, what is likely to be the most difficult away opponent they have had all season long. Xolos know how to play well (at home), but are just awful away, at this point, I believe it is a psychological thing, given the very long negative streak. On a positive note, Farias will once again count with holding midfielder Pellerano, who was absent in Xolos' 2-0 victory over Chivas, due to a red card suspension.
Cruz Azul vs Xolos Tijuana Prediction
The Cruz Azul vs Xolos Tijuana match will be a great game between two teams that might be suffering from fatigue. Cruz Azul has the advantage of playing at home, where they have won four out of four matches, Xolos have not won an away game in over 7 months, and that streak drags heavy on the squad.
If Marco Fabian has a good game, Cruz Azul will win, however, if Pellerano shows up big time, both destroying Cruz Azul's attack and generating offense for his own team, Tijuana might walk away with the surprise victory. The Cruz Azul vs Xolos Tijuana match will end in a 3-1 win for the home side. Xolos has been awful in away matches, and I just don't see them turning it around against an outstanding Cruz Azul. Tena's team gets an easy three points.
Cruz Azul vs Xolos Tijuana TV Schedule
The Cruz Azul vs Xolos Tijuana match will be televised on Univision at 4:00 PM Pacific.
Cruz Azul vs Xolos Tijuana Highlights
The Cruz Azul vs Xolos Tijuana game highlights will be uploaded soon after the end of the match.