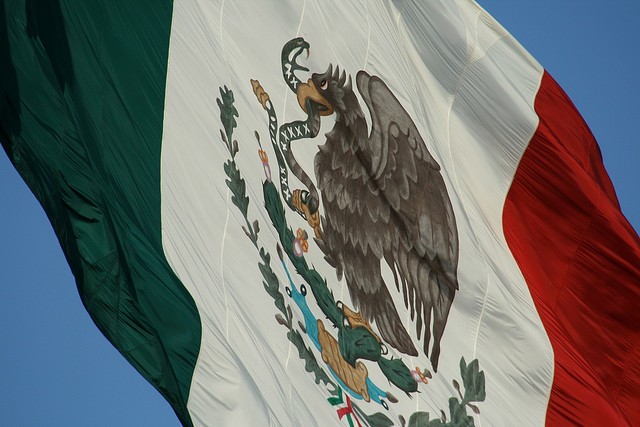 The Mexico vs Nigeria international friendly will be held this Wednesday, March 5, 2014 (5:30 PM Pacific) at the Georgia Dome in Atlanta. The game is expected to be completely sold-out, with over 72,000 people expected in attendance, as fans are eager to watch Mexico's full contingent of European based players face off against a talented Nigerian side.
This is the only FIFA Match Day prior to the start of the World Cup, thus, coach Miguel Herrera has taken this opportunity to take a close look at Mexico's European based players. There are nine players with national team caliber based in the European leagues, however, only eight are considered to form part of Mexico's World Cup squad, as Carlos Vela last month shut down any chance of reconciling with the Mexican Football Federation.
Related: Mexico Roster vs Nigeria
Therefore, Herrera called up a squad with eight players from Europe: Guillermo Ochoa, Hector Moreno, Andres Guardado, Diego Reyes, Hector Herrera, Javier Aquino, Javier Hernandez, and Giovani Dos Santos. Dos Santos suffered a calf injury last weekend in a game with Villarreal, preventing him from playing with 'El Tri' against Nigeria. He has been replaced by Club America striker, Raul Jimenez.
The rest of the El Tri squad is composed of Liga MX players, where the most significant names are those of Carlos Peña, Alan Pulido, and Isaac Brizuela. Left wingback Miguel Layun, was also called, but he will be absent due to a shoulder injury he suffered 7 days ago in a game with his team, Club America.
In typical Miguel Herrera fashion, El Piojo announced the starting 5-3-2 lineup he will use against Nigeria via twitter. Guillermo Ochoa (keeper), Rafael Márquez, Héctor Moreno and Diego Reyes as central defenders, Paul Aguilar right wingback, Andrés Guardado left wingback  Juan Carlos Medina holding midfielder, Héctor Herrera midfielfer, Luis Montes midfielder, Chicharito and Oribe Peralta as strikers.
It is evident that Miguel Herrera wants to give an opportunity to the European based players that must prove to him that they are ready for the World Cup. Other than Chicharito and Dos Santos (who are almost guaranteed to go to Brazil), every other European based player needs to impress Herrera.
It will be interesting to see how some of these European based players, who have had little playing time, perform at a packed stadium with the pressure of knowing that this is their only shot to earn a spot in Mexico's World Cup squad.
Mexico vs Nigeria Prediction
Nigeria is bringing a tough squad, which will prove to be great practice for a Mexican National Team that is set to face Cameroon in Group A of the Brazil World Cup. Mexico's European based players will give it everything they have, as they know that this will be the only opportunity they will have to impress Miguel Herrera and thus earn a spot in the World Cup.
With this 5-3-2 formation, it will be interesting to see how a Orible/Chicharito partnership works out, they will certainly  have plenty of passes going their way, with Guardado looking to impress on the left wingback position. I predict there will be plenty of goals in this match. The Mexico vs Nigeria game will end in a 3-1 victory for El Tri. Hopefully, Herrera will learn enough about his players to make an informed decision when choosing his World Cup roster.
Mexico vs Nigeria Television
The match will be televised on Unimas, ESPN 3, and Univision Deportes.
Mexico vs Nigeria Highlights
The Mexico vs Nigeria match highlights will be uploaded as soon as the match ends.