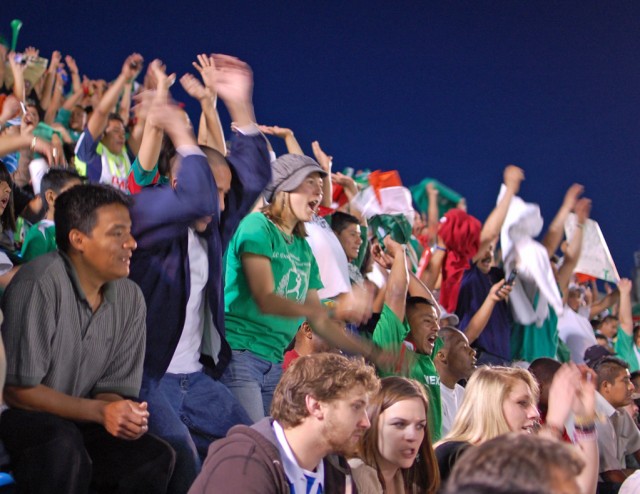 The Mexico vs Nigeria international friendly will be held this Wednesday, March 5, 2014 (5:30 PM Pacific) at the Georgia Dome in Atlanta.This will be Miguel Herrera's only chance to test out his European based players prior to the World Cup, that is why this match is extremely important. Here, we will provide live updates, goals, highlights, scores, and lineups for the Mexico vs Nigeria match.
Herrera has announced who will be in his starting lineup versus Nigeria: Guillermo Ochoa (keeper), Rafael Márquez, Héctor Moreno and Diego Reyes as central defenders, Paul Aguilar right wingback, Andrés Guardado left wingback  Juan Carlos Medina holding midfielder, Héctor Herrera midfielfer, Luis Montes midfielder, Chicharito and Oribe Peralta as strikers.
Thus, Herrera will use a 5-3-2 formation, as always. Ochoa, Moreno, Reyes, Guardado, and Herrera (and to a lesser extent Chicharito) need to play extremely well today, as they have not earned a spot in the World Cup squad, and this match will be their only chance to impress Herrera in person.
It should be a great encounter, Nigeria brought a good squad, the Mexican players on the pitch know this is their only chance to impress Herrera, and the Georgia Dome will be packed. Furthermore, this will give Mexico some experience dealing with strong African squads, as they are set to face Cameroon in the World Cup.
Live Commentary, Score, & Lineups
The section below will be dedicated to provide live commentary on the Mexico vs Nigeria match, score updates, lineup updates, pictures, and highlights.