The Veracruz vs Xolos Tijuana Liga MX match will be held this Saturday, March 1, 2014 (3:00 PM Pacific) at the Estadio Luis Pirata Fuente.  Tiburones Rojos will face Club Tijuana in what on paper calls to be one of the poorest matches during Week 9 of the Clausura 2014. Both sides are on negative losing streaks, and a loss to either side will push them deeper to the bottom of the table.
Veracruz is living a nightmare. During their return to the first division last Apertura 2013, the team did a good job, gaining enough points to predict their survival in the competitive Liga MX. In this Clausura 2014, Veracruz lays in last place with a mere 5 points, and dangerously close to last place in the relegation table.
New team coach, Jose Luis Sanchez Sola "Chelis", has been unsuccessful in his first two games with the club, losing both times. In all, Tiburones Rojos has accumulated a total of 5 straight losses, and a loss against Xolos will place them in last place of the relegation table.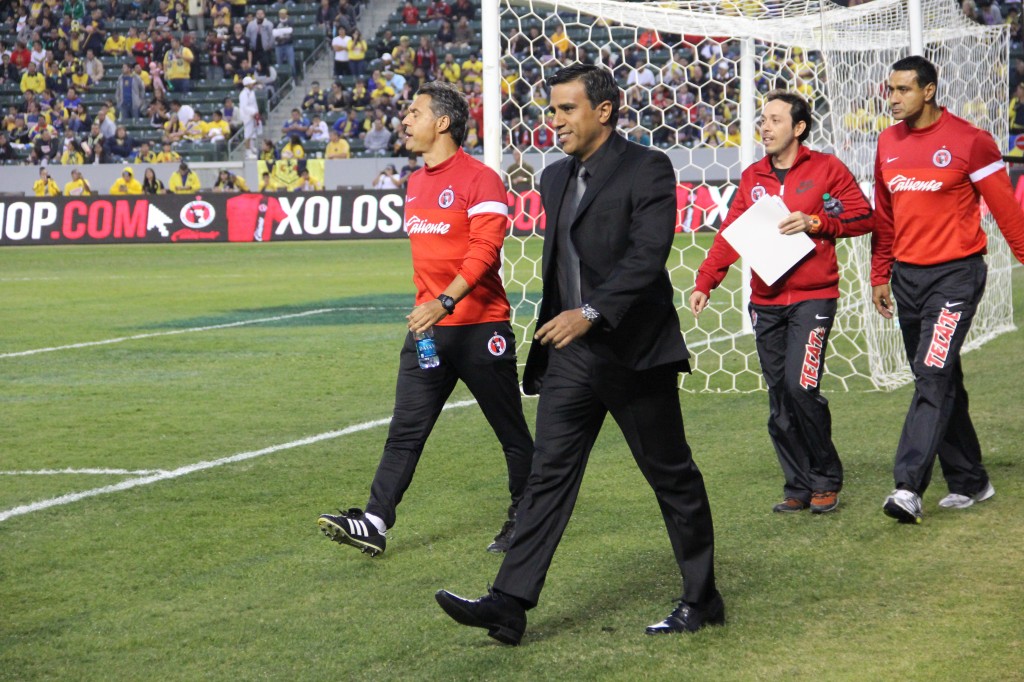 Meanwhile, Xolos of Tijuana are also on a negative streak and their form has deteriorated week by week.  The team coached by Cesar Farias has lost two straight games, and three in their past four matches. What is more worrisome, is that in those three losses, Tijuana has received a total of 9 goals (3 per game), making them the second worst defense in the league…just in front of Veracruz.
The border team enters Saturday's game in 12th place with 10 points, where a win could place them in 5th place. Coach Farias will begin to feel strong fan pressure if the score against Veracruz does not go in his favor. Visiting a team involved in the relegation battle will be difficult, especially for Xolos who has not won on the road in over one calendar year.
Veracruz vs Xolos Tijuana Prediction
The Veracruz vs Xolos Tijuana match will be intense as both sides will be desperate to win. That desperation could affect the outcome of the game, as the team who receives a goal first could be pressured to play unorganized in their attempt to tie the game. That happened to Xolos in their last three losses, and Veracruz could take advantage of that situation. In the match between the league's two worst defenses, the Veracruz vs Xolos Tijuana match will end in a 1-1 tie.
Veracruz vs Xolos Tijuana TV Schedule
The Veracruz vs Xolos Tijuana match will be televised on Univision Deportes at 3:00 PM Pacific.
Veracruz vs Xolos Tijuana Highlights