Arsenal will face many important matches in March. This   Saturday they will visit Stoke City in a Premier League clash, and after that they will play against Everton in the FA Cup quarterfinals on March 8. Against Bayern Munich in the second leg of Champions League round of 16 on March 11, and three big matches in Premier League: the derby against Tottenham, and two other games against direct title opponents, Chelsea and Manchester City.
What should they do? Should they put their best lineup on every match, in the three competitions? Or should they focus in one or two, and leave the other(s) behind?
Arsenal Has To Choose Between 3 Competitions
The Gunners cannot win the three tournaments. Some teams did it, that's true. For example, Bayern Munich won the Champions League, Bundesliga and DFB Cup last season, Barcelona won La Liga, Copa del Rey and Champions League in the 2008/09 season. But those teams were very superior to their opponents in the league tournament, and were much stronger than Arsenal is nowadays.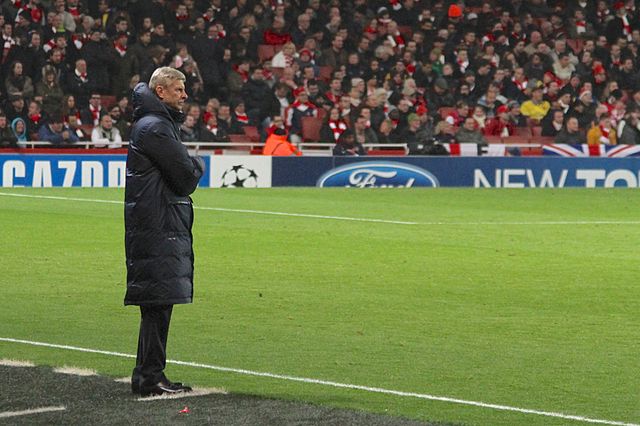 Arsenal, and specially manager Arsène Wenger, shouldn't play all matches with equal intensity, but prioritize the most important tournaments. Arsenal is a team with many of injured players, and the boss will have to rotate them in some way if he wants to keep fit the ones who are in good form.
The matches against Everton and Bayern Munich are only three days apart. And clearly, Champions League is by far more important than the FA Cup. One could argue that the 0-2 defeat against Bayern playing at home leaves Arsenal with very little chances, and that may be correct.
But it's not impossible: Arsenal played a great match against Bayern until Szczęsny saw the red card, and who knows which would have been the result if the game ended 11 vs. 11. Furthermore, in the last Champions League the Gunners lost by 1-3 against Bayern at Emirates Stadium and then won 2-0 in Munich! If they did it last year against the same great team, why can't they do it now?
Champions League Merits Top Attention
That being said, after the match against Stoke City, Wenger should focus all his attention in how to beat Bayern Munich. He should rest all the players he considers important to get a win in Munich (except the goalkeeper Fabianski, perhaps), so they can be in their best form to face Bayern. In my opinion, the Champions League is well worth it . It's the most important club competition in the world, and Arsenal has never won it. It's a very difficult task, but the prize can be enormous.
On the other hand, the FA Cup is the least prestigious tournament of the three (UCL, FA and Premier), and Arsenal won it ten times; the last one in 2005. If Arsenal lose the FA Cup, although painful, it will not be a huge loss. Besides, even if Wenger benches his best players, the usual subs may defeat Everton, taking into account that they'll play at home.
There are four possible scenarios and options for Wenger to consider:
If they get knocked out of both FA Cup and Champions League, obviously they will focus in the Premier League.
Win both FA Cup and Champions League. That would be optimal, and in that case the same question about what to do will arise in the future.
Win FA Cup, lose Champions League. If this happens, Arsenal could handle both competitions, because if they defeat Everton, there would be only two games left in FA Cup at most.
Lose FA Cup, win Champions League. In that case, they should prioritize Champions League, but since the quarterfinals first legs will be played on April 1 and 2, they could also focus in the Premier League matches against their direct opponents, which will be in March, and then see if they still are in the fight for the title.
Summarizing, the Gunners should focus on the Champions League and Arsene Wenger should rest his best players against Everton. Not because of the FA Cup is worthless –if they win three games they win the FA cup; it's maybe the easiest tournament–, but because it's worth taking that risk in order to reach greatness.