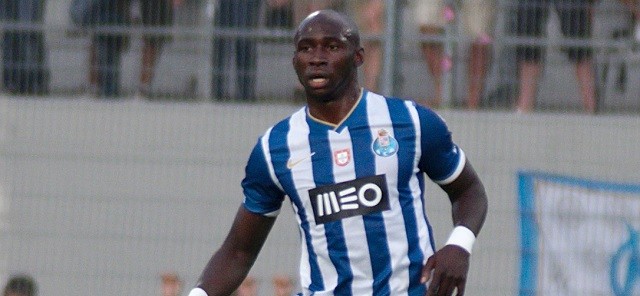 It looks as though highly rated Porto center-back Eliaquim Mangala is being monitored by both Manchester clubs. City attempted to sign Mangala and teammate Fernando on deadline day in January, but were unsuccessful.
Manchester City are in dire needs of a center-back who can play alongside Vincent Kompany. Lescott has had his chances, Nastastic has looked okay in his time at the Etihad, and of course Demichelis has looked off the pace of the Premier League. City know that they have never really found a defender that can play next to Kompany, but they feel Mangala is the right fit.
United also are looking to revamp the squad and need some defenders. Rio Ferdinand's time at Old Trafford looks nearly done and dusted, and Vidic has already announced this season is his last. Mangala is valued in the region of 31 million pounds and both of these clubs are very much in for the 23 year old French center-back.
Pellegrini came out recently and claimed that Manchester City have overtaken United as the biggest club in Manchester. City are likely to try and prove they are, by signing Mangala ahead of their neighbors. City are reportedly willing to outbid United to not only sign the Porto defender, but also make a statement.
There is no doubt that both of these Manchester clubs have defensive frailties and both need quality and depth, but only one will sign the Porto center-back.