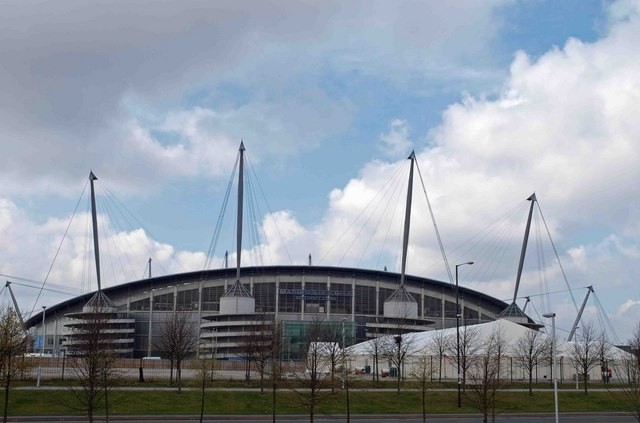 The Manchester City vs Barcelona Champions League match will be played this Tuesday, February 18, 2014 (11:45 AM Pacific, 19:45 GMT) at the Etihad stadium.
Both teams have already declared that they will go for all or nothing in this match, so this game should be a fun-fest for all neutral football fans, because it is likely that we will see huge amount of goals in this match. Both teams are in the title race in their leagues, but in the last few matches, they've been struggling and they've lost some points, so at the moment, they aren't firing on all cylinders, as they did earlier in this season. However, both teams have won their last encounter, so they are on a road of recovery from recent flops.
City's manager Pellegrino will have Fernandinho and Nasri at his disposal, since they've recovered from recent injuries. However, the best player of the "Citizens", Sergio Aguero, remains sidelined, and City's squad will surely be sorely lacking his help. Matija Nastasic picked up an injury too, and he will likely miss this game, as well as James Milner, who is suspended.
Gerardo Martino, on the other hand, has all players at his disposal. Jordi Alba recovered from his long term injury, so the left back will probably start this game. Martino will likely play with both Xavi and Iniesta in the midfield, so these two, who are slightly below their extraordinary level this season, will have their chance to shine once again in the UEFA Champions League.
Manchester City vs Barcelona Prediction
Both City and Barcelona will attack in this game, and the team which scores first is likely to win the match. Barcelona plays similarly to Bayern Munich, who defeated City at the Etihad stadium this season (City, however, achieved victory at the Allianz Arena), so it will be interesting to see how City will deal with the trademark Barca pressing when they don't have the control of the ball, and with the triangle attack when Barca is marching forward.
Considering how City plays with Fernandinho in midfield and without him, the display that the Brazilian will put up in this match will probably be the key in the final outcome. City probably can't compete with Barca regarding their ball possession, but with Yaya Toure and Fernandinho, who are both great box-to-box, versatile midfielders, maybe the team can counterpoint Barca pressing and make their possession more effective, which is the most important thing in this game.
Considering all the facts, the prediction is that City will win this game 2:1. No matter what score will be in this game, it should be very exciting and open from the beginning to the very end.
Manchester City vs Barcelona Television
Match will be televised on Fox Sports 1 USA.
Manchester City vs Barcelona Possible Lineups