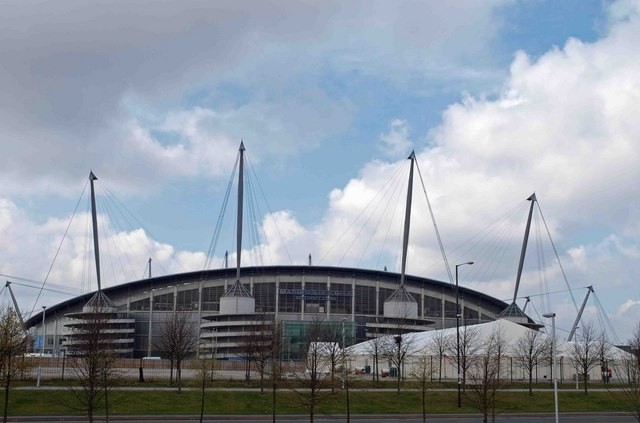 Manchester City hosts league leaders Chelsea at The Etihad Stadium in a mouth-watering fifth round FA Cup tie on Saturday. This should be an intriguing matchup between two of the best teams in England.
Contrasting Styles
The first thing to watch anytime these two teams go head to head is the varying styles. Pellegrini's Manchester City love to play attacking-possession soccer, especially at home, while Chelsea under Jose' Mourinho love to sit back and defend first and then counter attack. Mourinho is known as the best counter attacking manager in the world and it showed when these two teams met at the beginning of this month in the Premier League. Chelsea's three attacking midfielders love having the ball, but what Mourinho likes is the fact that they work hard in tracking back and defending.
When Manchester City have possession, they love to get numbers forward in attack, usually seven. The only outfield players to sit in defense are the two centerbacks and one of the holding midfielders. Yaya Toure is the holding midfielder that loves to make runs and is able to do that with the versatility of Fernandinho. Watch City's fullbacks during this encounter, as they love to get forward and provide overlapping runs and width for crosses. Whether it be Zabaleta or Richards from right back, or Kolarov or Clichy from left back. The runs also provide space inside for the likes of Silva and Nasri, who will more than likely feature after a long injury absence.
Adjust the Formation
Another area to watch in this fixture is Manchester City's formation. Pellegrini usually prefers a 4-4-2; however, the last time these two teams met, Chelsea exposed the middle of the park on the counter with City having two upfront. Pellegrini could continue with his preferred formation and play two, with Jovetic, Dzeko, or Negredo or he could instead bolster the midfield with five dropping a striker. Chelsea will more than likely play the 4-2-3-1, and I would expect Pellegrini to adjust this time and play five in the midfield.
With Champions League lingering next midweek for Manchester City, I would not fault Pellegrini if he rested the likes of Silva and Toure. Chelsea will probably put out a stronger starting eleven, since they do not play again until the following weekend, but this could be a good time to give Hazard and Oscar a much needed rest. City have one of the most anticipated round of sixteen Champions League ties come Tuesday against Barcelona. City's midweek Premier League clash with Sunderland was postponed due to inclement weather, so perhaps City will field a strong starting eleven.
Both teams would love to win this encounter and knock the other out for a chance to lift a trophy. City are at home where they have been dominant; however, they have not scored in their last two fixtures and they once again host the Premier League's stingiest defense. The only thing worse than losing this match for either of these sides, is drawing it and having a replay at Stamford Bridge. Neither of these sides needs more fixtures to cope with, as the Premier League race enters the final stretch. I expect Chelsea to put out a stronger side because of the Barcelona fixture that looms for the hosts, but do not be surprised if Pellegrini puts out one of his strongest sides to try and build confidence. I expect this game to be tight throughout and fancy City to snatch a much needed win.