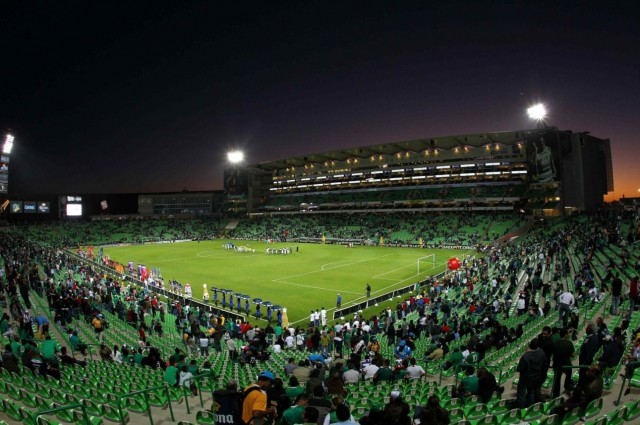 The Santos Laguna vs Xolos Tijuana Liga MX match will take place this Friday, February 14, 2014 (7:30 PM Pacific) a the Estadio TSM Corona. Santos and Xolos will play the second Friday match in Week 7 of the Clausura 2014.  This match has the ingredients to become one of the must-watch games this weekend considering both sides are urged for the win.
Santos Laguna has not played terribly at the start of the Clausura 2014; however, they have also been unable to reach the top form demonstrated throughout the last Apertura 2013. The team coached by Pedro Caixinha has only lost 1 game, but they have also only won 1, and tied 4.
Those 7 points have them in a bad seeding, as they currently lie in 9th place, and out of a playoff position. A win this Friday will show that they are reaching their best form, and it will come in time for them to go deep into the Liga MX and Copa Libertadores.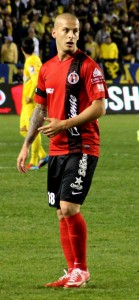 Xolos of Tijuana will remember Friday's match in Torreon for a very special stat; their 100th match in the Liga MX (including playoffs).  The team coached by Cesar Farias enters the game in good rhythm after defeating Monterrey last week 2-1 (7th place with 10 points).
Winning in their 100th game mark will be important for Xolos not only for the history books, but also because they have not won on the road in over 1 year.  Xolos needs has been disastrous playing away, and defeating Santos this Friday will remove that negative streak.
Santos Laguna vs Xolos Tijuana Prediction
Santos and Xolos have the necessary talent to reach the playoffs this season.  This game could lead these team towards different directions in terms of prosperity. Santos Laguna has begun their participation in the Libertadores, and if Caixinha decides to focus on the international tournament, then Santos will have to line reserves in their starting XI. With reserves, Santos will unlikely succeed this Clausura 2014.
Meanwhile, Xolos has been extremely efficient at home, and the total opposite on the road. This game will set a parameter for the border team as a loss or tie will deepen their bad streak into a hole. A loss will be a sign that Xolos cannot accumulate points playing away, while a win will set them as favorites to reach the playoffs.  In a close match, the Santos Laguna vs Xolos Tijuana game will end in a 1-0 win for the away side.
Santos Laguna vs Xolos Tijuana TV Schedule
The Santos Laguna vs Xolos Tijuana match will be televised on Univision Deportes at 7:30 PM Pacific.
Santos Laguna vs Xolos Tijuana Highlights
The Santos Laguna vs Xolos Tijuana video highlights will be posted soon after the end of the match.