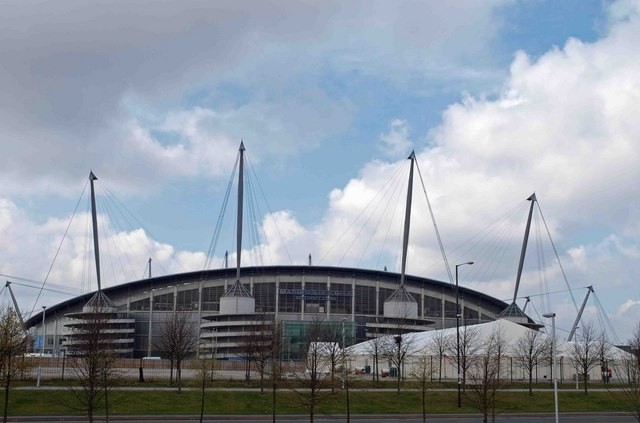 Manchester City will host Chelsea on Saturday, February 15th (9:15 AM Pacific, 17:15 GMT) , at the Etihad Stadium in the Fifth Round of the FA Cup.  Two weeks ago Chelsea walked away from the Etihad with a shocking 1-0 victory, snapping Manchester City's 20 game unbeaten streak. Manchester City manager Manuel Pelligrini will not allow his team to lose again.
Chelsea have been in somewhat of a funk recently, tying in two of their last four games.  These ties were against West Ham and West Bromwich Albion, not particularly strong teams.  Yet, the Blues were able to sustain a 3-0 win against Newcastle United and a 1-0 win against Manchester City.  It would be easy to argue that Manchester City is having their worst spell of the season so far with a loss and a draw in their last two matches.
Mourinho has said that the importance of this game is on the lower side.  Chelsea currently sit at the top of the Premier League table and will look to hold that position until the end of the season.  It is expected to see a significantly weaker side from Chelsea who will look to rest their starters for their next game against Everton.
Pelligrini however is expected not to hold back.  His team's lack of good form will force him to put out a team that will win.  He will be looking to get out of a "losing" streak.  His team will be completely rested due to the cancellation of their game against Everton due to weather conditions.
For Chelsea, this game will come down to defense.  The Blues will not have anything to lose, they are putting out a weakened squad, so there will certainly be surges of attack but they will be under attack for most of the game.  The importance of an early goal for Chelsea cannot be overemphasized.
Manchester City will be all about attack this game.  They will be looking to score as many goals as possible to regain their confidence.
Key Players
The key player for Chelsea will be David Luiz.  Manchester City will go forward with relentless attacks, and Luiz will either collapse or become the hero.
The key player for Manchester City will be Samir Nasri, who is returning from injury.  The speedy Frenchmen will cross in balls for teammate Dzeko and his reappearance into the starting lineup may make or break his side.
Manchester City vs Chelsea Prediction
Chelsea will be putting out a weakened squad to rest their star players.  Manchester City will be looking to get themselves out of their funk and restart their high scoring season.  I predict a 3-1 win for Manchester City, with a late goal coming from Chelsea.
Manchester City vs Chelsea Television
The match will be televised on Fox Sports 2 USA and ITV 1 (UK).
Possible Lineups
Click here for the full Chelsea Lineup Analysis, and here for the Manchester City Lineup Analysis.