The West Brom vs Chelsea match ended in a 1-1 draw that must surely disappoint Mourinho, as his team could lose the #1 EPL spot, depending on results from Wednesday's matches.
Ivanovic scored the first goal of the match on the last play of the first half. Chelsea was awarded a 47th minute corner kick, which was deflected by David Luiz, leaving Ivanovic wide open for the easy tap-in goal. The goal also had some historic value, as it was the 400th goal scored by Chelsea under Mourinho's reign.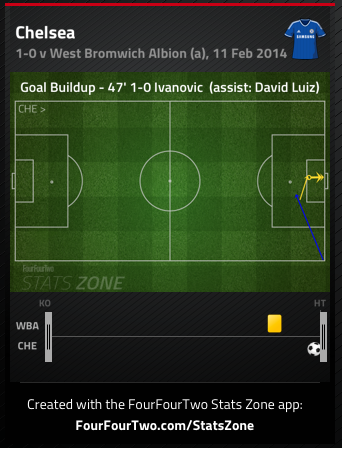 As the match was winding down, and it looked as though Chelsea would walk away with the three points, Anichebe scored the equalizing goal in the 86th minute. With very little, West Brom was able to secure a golden point that could prove to be huge in their quest for salvation from relegation.
The late draw leaves Chelsea just two point ahead of Arsenal, and must now hope that neither Manchester City nor Arsenal win their matches on Wednesday.