Manchester United fans around the world are fed up with David Moyes' terrible season as head coach at Old Trafford. However, maybe the fans shouldn't be mad, considering Moyes is simply doing what he knows how to do best, finishing mid-table. The following chart compares how Moyes' Everton did in the 2012-13 season (up to Match Week 24), and how Moyes' Manchester United is doing this season.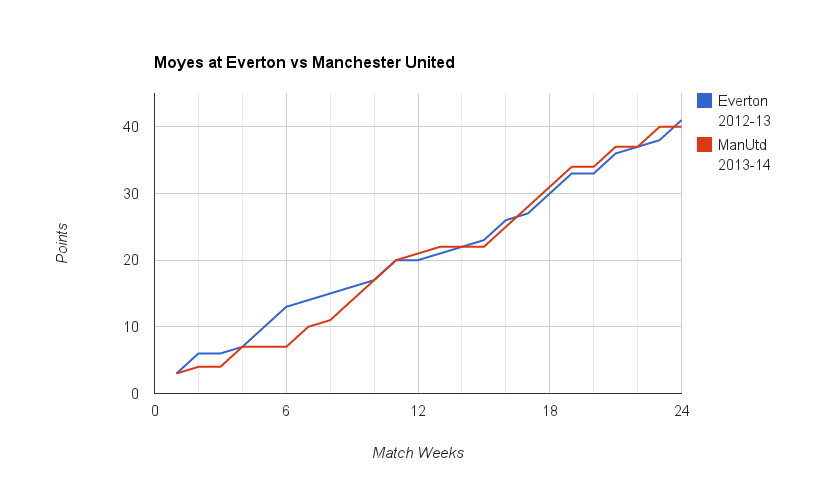 As you can see, the results so far in the season are nearly identical. Big difference, of course, is that Manchester United has (supposedly) a much better squad than Everton. Maybe Sir Alex Ferguson was good enough to take a mid-table team to the title, and Moyes simply doesn't have that skill set? Or, perhaps, Moyes is a mid-table manager that gets mid-table results, as that appears exactly where Manchester United is headed to.
What do you think is causing Manchester United's awful season? Is it all just Moyes' fault, or was SAF such a fantastic coach, that he overachieved last season?