The transfer deadline has passed, and now we can evaluate the activity of the top English clubs in this transfer window.
Apart from sensational transfer of Juan Mata from Chelsea to Manchester United, this January didn't provide that much excitement and activity that football world expected.
Chelsea's Transfer Window
Chelsea was the most active club in this window. Jose Mourinho is shaping his team to his needs, and even though he was criticized for his decision to sell Mata, it is the general impression that the Blues have done a good job this January.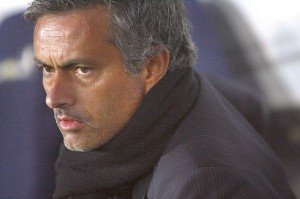 Mourinho sold Mata to his arch rivals, and that was the biggest problem in the whole story. It was clear that the Spaniard could not adapt to Mourinho's hard working playing style, and he was destined to go. He has done a lot for Chelsea in the last two seasons, he was the best assisting player of the English Premier League; but this season under Mourinho he has struggled, and selling him was the right choice.
But, why Manchester United, of all teams in the world? Mourinho probably calculated that Moyes' side will have to be playing better, no matter what else happens, in the spring season; he played two times against them already, and he wanted to make things difficult for his other title rivals, Manchester City and Arsenal by allowing his player to boost United's team.
Chelsea also bought Mohamed Salah, "The Egyptian Messi", from Basel (who was also Liverpool's target), Nemanja Matic from Benfica, and Kurt Zouma from St. Etienne (who is regarded as possible replacement for John Terry from the next season on).
Apart from Mata, Chelsea offloaded other surplus players – De Bruyne was sold to Wolfsburg for a hefty 17 million euro fee, while Essien's contract was terminated and he went to Milan on a free transfer. In all, Chelsea gained a profit from this transfer window, over 10 million euro, so we can say it was very successful for the Blues.
Arsenal, Liverpool and their Transfer Window
On the other hand, Arsenal and Liverpool, after all the speculation about numerous players, came with only one arrival – Spartak loaned Kim Kallstrom to Arsenal until the end of the season, and Liverpool didn't bring in anybody.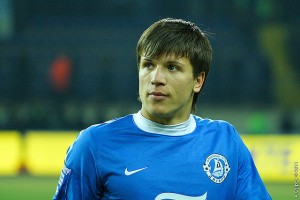 Arsenal was heavily linked with the German sensation Julian Draxler, but in the end that transfer didn't occur. Liverpool was linked to Mohamed Salah, but they didn't offer an amount that satisfied Basel. Chelsea came in negotiations and swiftly hijacked that deal. Liverpool targeted numerous players to strengthen their weak spots – right back and defensive midfielder, but they came up with nothing. In the last few days of the winter transfer window a story emerged that Liverpool was interested in Konoplyanka, a Ukrainian midfielder that currently plays for domestic Dnipro. It seemed that everything was in order, many sources in England considered this a done deal, but in the end apparently Dnipro's boss pushed "the red button" and stopped this transfer.
City, United, Spurs and their Few Moves
Manchester City didn't buy anyone – they are happy with their current squad, and it is no wonder that they are considered having by far the longest packing order in EPL, so the last thing they need is another player.
Manchester United came up with the sensational Mata move, while they loaned out Fabio, Zaha, Anderson and Macheda; it also seems that the Red Devils are also satisfied with their transfer window.
Tottenham, maybe unexpected, was also quiet in this window. It was a surprise because former boss Villas Boas made a mess with the 100-mill in signings during the summer that have proved as flops; but Sherwood is trying to make the team work and he has been successful thus far. Defoe left the club for the MLS side Toronto, and Lewis Holtby was loaned to Fulham. There were no new arrivals, but we may say that rejuvenated Emanuel Adebayor is the real reinforcement to the club, since he didn't play at all for the old boss, and now he is among the best players in the squad.