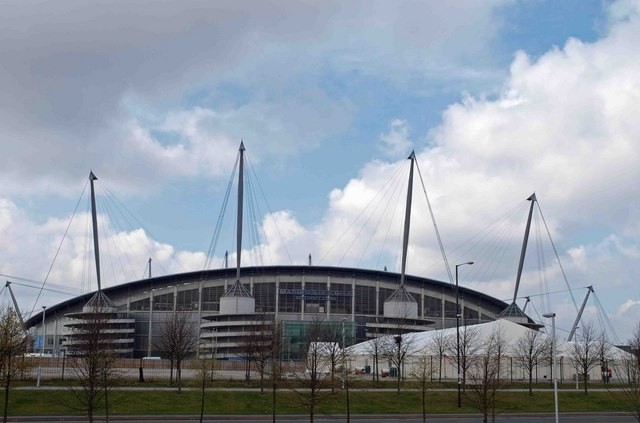 Chelsea is set to take on current point leaders Manchester City on Monday, February 3rd (12:00 PM Pacific, 20:00 GMT), at the Etihad Stadium.  The game is pivotal for both sides.  A Manchester City victory would guarantee their lead in the league, and for Chelsea, a win would keep them in title contention.  This is, indeed, one of the biggest games of the season.
In recent months, teams have been going to the Etihad to play, lose, and lose big.  City is scoring an average of four goals a game, and even more at home.  Their consistency of dominating visiting teams is frightening for their opponents.  City will be coming off of a 5 -1 win against London's Tottenham Hotspurs, while Chelsea will be recovering from a 0 – 0 draw with West Ham United. Chelsea showed little promise and were unable to get on the score sheet.
Chelsea's key player is Eden Hazard.  Typically, when Hazard has a bad game, so does the rest of the team.  The Belgian speedster loves playing on the left and cutting in.  Most of his spectacular goals come from his trademark dance on the outside of the box, finished by a curled effort into the side netting.  Not only does he play on the wing, but he can move in behind the striker and become a playmaker.  If Hazard gets some good possession on the ball, Chelsea's chances of success go up.  Hazard will be going up against City captain and fellow Belgian, Vincent Kompany.  The center back's strength and leadership is a necessity for the City defense.  This will be the key battle in the match.
Related: Chelsea Possible Lineup vs Manchester City
The two managers, Jose Mourinho of Chelsea and Manuel Pelligrini, have been already taking hits at each other.  Mourinho's "mind games" have not unsettled his counterpart, with Pelligrini confident that the game will do all the talking.
Sergio Agüero is out for the next month due to a hamstring injury, so fellow strikers Álvaro Negredo and Edin Džeko will need to step up.
Manchester City vs Chelsea Prediction
Chelsea will come out of the gates looking to get an early goal, and so will Manchester City.  This will inevitably lead to goals.  This could either be a blowout or a really close game.  I predict a final score of 2-1, the win going to Manchester City.  Chelsea will be one of the biggest tests of the season for the side, but the sky blues will still come out on top.
This match will be looked back on as a pivotal point in the season for both clubs.  It will surely have all the key components of an entertaining Premier league classic, controversial calls, goals, and possibly an unknown hero.
Manchester City vs Chelsea TV Info
The match will be televised on NBC Sports Network (USA), and Sky Sports 1 (UK).