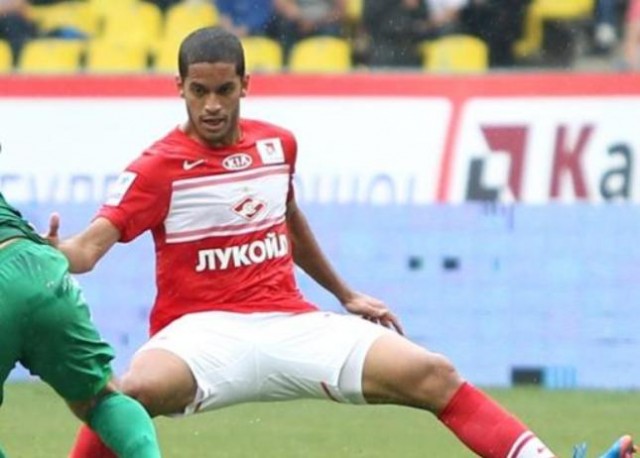 After failing to secure the purchase of Mohamed Salah, who will transfer to their Premier League rivals Chelsea, Liverpool manager Brendan Rodgers turned to another scouted target. According to Metro.co.uk, the player in question is the Brazilian midfielder Romulo, who is currently contracted to Spartak Moscow.
This hard working midfielder is 23-years-old, and can play in central midfield roles, but prefers to play as classic anchorman; the place which is covered by Lucas Leiva in the Liverpool squad.
However, Lucas is currently out with a long term injury, which is not the first in his Liverpool history. Apparently, Rodgers has lost his confidence in the injury prone midfielder, and he is keen to acquire a player who can fully replace him at the starting line-up.
Liverpool manager believes that Romulo has all that it takes to be the 'Reds' defensive midfielder. The Brazilian has a great technique and passing skills, with a combination of strength, good positioning and tactical awareness. He would be happy to join Premier League side too, and sees Liverpool as an opportunity to bring his game to a higher level.
But, the problem with this potential transfer could be the same as the problem with transfer of Salah from Basel. Liverpool is prepared to offer Spartak 7 million euro for Romulo, and reportedly, the Russian side won't settle for less than 10 million euro.
Romulo isn't in the default starting lineup at Spartak at the moment, and he will move clubs for sure, but he still has contract with the Russian side. They aren't in a rush to sell him, reportedly, they will probably wait until the end of the European season and try to set an even bigger price for him, since they expect more clubs in the chase of his signature.
So, if Liverpool is really in a need of this player, they have to offer more than 7 million euro, or the Salah scenario will be played all over again.