It has been a week filled with transfer rumors surrounding the future of England striker Jermain Defoe.  The Tottenham Hotspur star has been rumored in the past days to leave the Spurs ahead of more playing time and a more stable contract.  According to Mirror.co.uk, Defoe will be on the move to the Major League Soccer (MLS) to play for Canada's Toronto FC.
The transfer is to be official this Monday (although Defoe will be automatically loaned to Tottenham until March), which is rumored to reach the $9 million mark.  Also, Defoe is expected to be paid a large salary of £90,000 per week in a contract of 4 years, creating the forward into one of the highest paid players in MLS history.  With the Brazil 2014 World Cup quickly approaching, one can argue that Defoe has extinguished all hope of making Roy Hodgson's England roster list in exchange of an attractive contract in an expanding league which also saw David Beckham.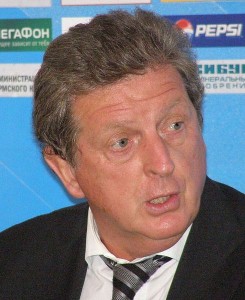 With his move to Toronto FC, Defoe will automatically convert into the most distinctive player in the MLS.  As a league in its growing stages, the MLS does not have a large number of world star caliber players, let alone, top class strikers.  This will make the forward into a popular figure in the league, comparable to Beckham in his playing days with LA Galaxy, or even more comparable to current players like Thierry Henry and Robbie Keane.  Therefore, other than the juicy contract, the popularity factor may have greatly influenced Defoe into moving his career across the pond.
Although Defoe will play on a loan with Tottenham until March when the MLS season begins, Defoe ended any dream of playing in the World Cup with his transfer.  Moreover, there were already many aspects which would question if he would be called into the Brazil 2014 roster.  First, throughout the UEFA World Cup qualifiers, Defoe was only used in 5 games where he had 2 goals.  The 31 year old is not a favorite in Hodgson's lineup, and with a pile of younger strikers in front of him, that roster call-up is doubtful even if he stayed with the Spurs.
Too Much Competition in England's Offense
Realistically, Hodgson will include between 4 to 5 forwards in the upcoming World Cup.  The obvious strikers who are favored in front of Defoe are Wayne Rooney, Daniel Sturridge, and Danny Welbeck.  The 4th or 5th spot would be given to players which have had much more playing time this season, and who have converted more goals.  That is the case of Southampton's Jay Rodriguez who has had a great season with 8 Premier League goals.  Another option to be chosen in place of Defoe is veteran Rickie Lambert who is having another good season with 6 Premier League goals and who provides a bigger poacher presence in the box.
The competition to earn England's 4th and 5th striker spot is tough, and if there are no significant injuries in that area before Brazil 2014, Defoe will not be defending England this summer.  Ultimately, by moving to the MLS, Defoe will participate in a much lesser competitive league, and play further away from Hodgson's eyes.  By distancing himself from the Premier League and the Europa League, Defoe will lose a chance to demonstrate that he still has sufficient talent to play in the world's biggest stage.  Most importantly, he will lose his opportunity to show that he can deliver more experience and talent to the national team than Rodriguez or Lambert.
There's Still Some Hope for Defoe
If there is anything positive from Defoe's transfer to the MLS will be his playing time.  With Tottenham the stiker has only started in 3 Premier League games this season, and has yet to score;  meanwhile, in the Europa League he has scored 7 times in 5 games.  Therefore, being the go-to player in Toronto FC will allow the striker to have enough playing time to stay in appropriate playing form.  If his performances in the MLS starting March are outstanding, then maybe, just maybe, Hodgson may be impressed enough to consider incorporating the player for the World Cup roster.