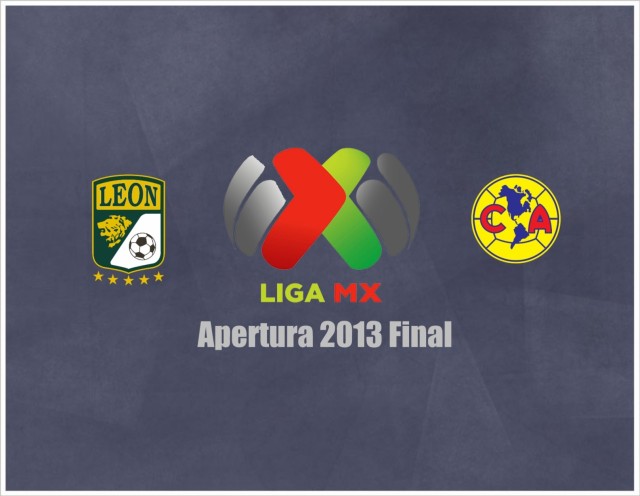 Follow our live commentary of the decisive second leg of the America vs Leon Liga MX Final that will take place today, Sunday, December 15, 2013 (4:00 PM Pacific) at a packed Estadio Azteca. Leon won the first leg of the Liga MX Final held this past Thursday in Leon by a score of 2-0. This means that if Club America wants to win the championship, it must defeat Leon by three or more goals, or force overtime by winning by a two goal margin.
America has an outstanding record at home, having won 8 out of 10 matches at the Estadio Azteca this season. Another important statistic, is that America has won 7 out of its last 10 home games by at least two or more goals. That is exactly the result Miguel Herrera's players need to deny Leon its first title in 20+ years.
However, Matosas' squad is just 90 minutes away from winning it all, and they certainly won't allow America to steal the title they feel belongs to the people of Leon. Furthermore, Leon is in great form, having won their last three playoff home games, and tied their two playoff away games at Morelia and Santos. If we look at the current form, it appears Leon should be able to avoid a two-goal defeat. However, as last season's America vs Cruz Azul final showed us, it's  not over until the ref blows his whistle.
Television Schedule: The America vs Leon Final will be televised at 4:00 PM Pacific on Univision.
Live Commentary, Score, & Goals
The section below will be dedicated to provide live commentary on the America vs Leon Liga MX final. We will include play by play analysis, videos of the goals and highlights, pictures, important twitter messages, line-ups and more.