The Sweden vs Nigeria U-17 semifinal match will take place this Tuesday, November 5, 2013 (8:00 AM Pacific) at the Rashid Stadium in Dubai.  With a game left before the FIFA U-17 World Cup final, Sweden and Nigeria will clash in a match between two Group F rivals.  In the group stages, these teams played in an exciting 3-3 score, leaving the tie-breaker for a ticket into the grand finale.
[divider]Highlights [/divider]
Click here to view the highlights for Nigeria's 3-0 victory over Sweden.
[divider] [/divider]
Sweden is living on their best scenario during their first ever U-17 World Cup appearance.  After After 5 games, the Europeans have won 3 matches, tied 1 (against Nigeria), and lost another.  This Tuesday, they will have the opportunity to prolong their fantastic United Arab Emirates journey were they to defeat Nigeria; with the win, they will play the winner between the Mexico vs Argentina winner.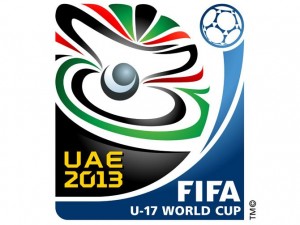 On the other side of the field will be the 'Eaglets', who have been the most outstanding performer in the competition.  After five games, they have won 4 and tied 1, while scoring 20 goals and only receiving 5.  Nigeria has been the most dynamic, talented, and powerful team since the first game, and there are no signs of anything slowing them down.  Ironically, and adding to the suspense of this semifinal match, the only team to not have succumbed to them has been Sweden; tied in the group stages.
Tuesday's match will have Nigeria playing their same offensive, possession-based style, while Sweden will focus on their best weapon, which is the defense.  While the favorite to earn their pass into the final is Nigeria, Sweden has improved vastly since entering the knock-out stages.  The loser will still have the chance to play for the 3rd place next Friday against the loser from the Mexico vs Argentina semifinal.
Sweden vs Nigeria U-17 Prediction
The Sweden vs Nigeria U-17 match will be an incredibly nerve-racking contest between two very strong teams.  Nigeria has been an offensive power-house throughout the tournament, however, the only team they have failed to defeat has been Sweden.  The European squad has been very stable defensively, therefore this semifinal will be decided by a few goals.
While Sweden has improved as the tournament has transpired, Nigeria has remained the same offensive, dynamic team.  Considering how good the African team has played, there is no reason to think why they should not defeat Sweden this Tuesday.  The Sweden vs Nigeria U-17 match will end in a 2-1 win for the 'Eaglets'.
Sweden vs Nigeria U-17 TV Schedule
The Sweden vs Nigeria U-17 World Cup semifinal match will be televised this Tuesday, November 5, 2013 on Univision Deportes and ESPN 3 at 8:00 AM Pacific.