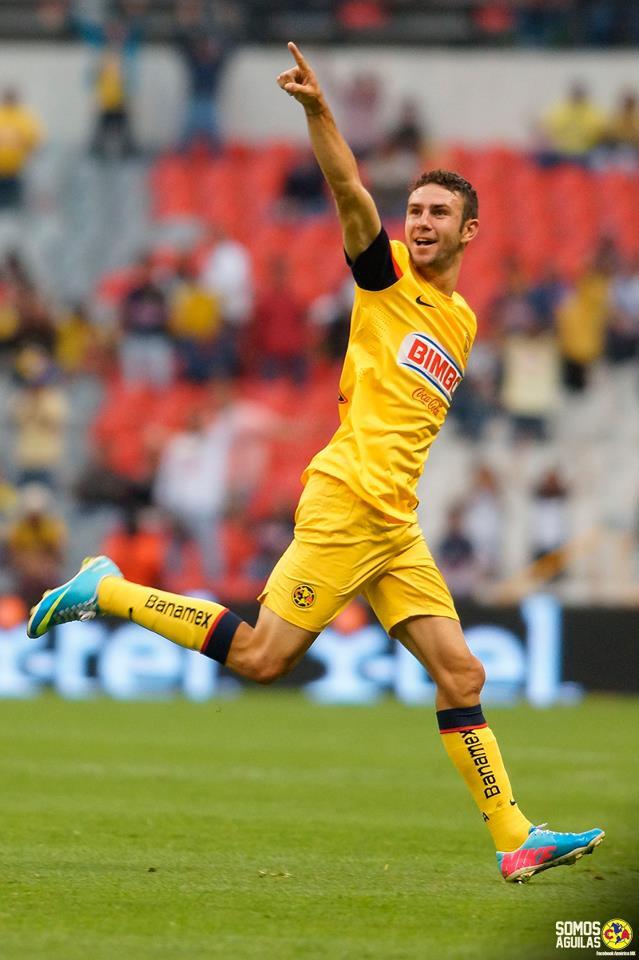 The America vs Puebla Liga MX Week 15 match will take place this Saturday, October 26, 2013 (3:00 PM Pacific) at the Estadio Azteca. The interesting aspect in this match, is that Club America will be lacking 10 key starters and even the coach, Miguel Herrera, all off training with the Mexican National Team. Puebla is in desperate need of a win, and there will no better chance to win than against a very modified Club America.
After Mexico barely qualified to the intercontinental playoff against New Zealand, the FMF decided to make huge changes in the Mexican National Team. These changes included firing Vucetich and replacing him with Miguel Herrera, and using the powerful Club America squad as the base for a revamped national team. This means that Club America will be missing Herrera and 10 players until after the matches against New Zealand are completed in mid November.
For now, U-20 Club America coach, Alvaro Galindo, will take charge of Club America, he will bring along his best U-20 players to fill in the ranks left void by the Mexican National Team call up. This is the expected Club America lineup: Hugo González (GK), Aquivaldo Mosquera, Jonathan Sánchez & Erik Pimentel (defense); Gil Burón & Carlos Gutiérrez (wingbacks); Osvaldo Martínez, Rubens Sambueza & Andrés Andrade (midfielders), and Mina & Luis Gabriel Rey (forwards).
As you can see by the lineup, it will be up to America's foreigners to lead a group of players that either play in the U-20 or were bench-players. Club America has won all 6 games at home, and is already qualified to the playoffs. However, they will be fighting to remain in first place of the Liga MX.
Puebla currently sits in 10th place with 18 points, 3 points behind 8th placed Jaguares. That is why a win over Club America is so important, a draw or loss at the Estadio Azteca will mean Puebla will most likely not go to the playoffs.
America vs Puebla Prediction
The great stats that Club America has achieved this season have little bearing for this game, given that the Azulcremas will be missing 10 players. Nonetheless, the base of foreigners is still there, and Puebla is not a powerhouse. I expect America will play a smart, defensive game, knowing that Puebla will be forced to look for the win. The America vs Puebla match will end in a 1-1 draw.
America vs Puebla Television
The America vs Puebla match will be televised this Saturday, October 26, 2013 on Univision at 3:00 PM Pacific.