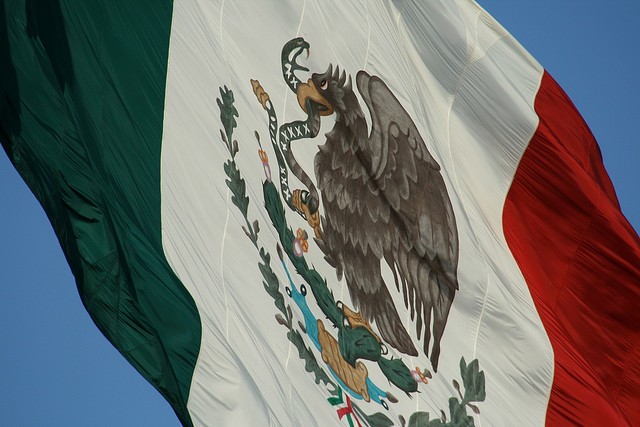 The Mexico vs Panama World Cup qualifying match ended in a miraculous 2-1 victory for El Tri, nearly guaranteeing them a spot in the intercontinental playoff against New Zealand. With Honduras' 1-0 victory over Costa Rica earlier today, it means Mexico must defeat Costa Rica on Tuesday and hope Honduras loses at Jamaica. Any other combination of results would have Mexico end in 4th place, and be forced to play New Zealand in November.
Mexico came into the match with a balanced formation that allowed them to control the ball, and still be able to create scoring opportunities. Panama started off with a 4-5-1 formation, clearly looking to park the bus, a strategy successfully used by every other team that had previously visited the Estadio Azteca.
Similar to its previous match against Honduras, Mexico took control of the ball early on, yet failed to generate any clear scoring opportunities. It wasn't until the 39th minute that Peralta was able to score for Mexico. A series of quick passes between Peralta and Chicharito inside the Panamanian box led to the key goal that gave Mexico the 1-0 lead.
In the second half, Panama opted for a slightly more offensive formation, and pushed up its lines in order to look for the tie. This allowed Mexico more space to counterattack, one of these plays eventually led to a penalty kick for Mexico in the 55th minute. Chicharito waved off Rafa Marquez and decided to take the PK himself, only to miss it, hitting it weakly into the Panamanian goalkeeper.
The next 25 minutes proved to be indecisive, both teams fought each other hard in the midfield, both created few scoring opportunities, it looked as though Mexico would walk away with a slim 1-0 win. However, seemingly out of nowhere, Luis Tejada scored the equalizing goal in the 81st minute off a series of defensive errors from Mexico. This tied the game 1-1, almost extinguishing Mexico's hope of going to the World Cup.
Vucetich responded by immediately subbing in Raul Jimenez, the talented Club America forward. It worked. In the 85th minute, Jimenez, with the goal behind his back, chested the ball at the 18 yard line and scored via a fantastic, historic, bicycle kick. The Estadio Azteca went wild. Mexico took the 2-1 lead and held on to it for the rest of the match.
It wasn't easy, but Mexico got the win. A draw at Costa Rica on Tuesday would guarantee El Tri a spot in the playoff against New Zealand. A win, combined with an unlikely Honduras loss in Jamaica would result in Mexico automatically qualifying to Brazil 2014. Mexico fans, get ready, because it looks like Mexico will be facing off against New Zealand in early November.
More Highlights