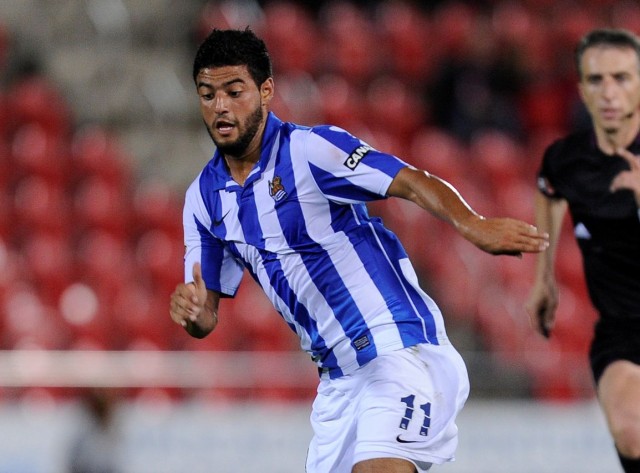 Enough is enough!  Today, Friday, September 27, 2013, should be the end to an era.  An era in which Mexicans hoped their biggest star, Carlos Vela, would say 'yes' to a national team call-up.  With the news of the recent Victor Manuel Vucetich 'European' players list for the game against Panama and Costa Rica, the Real Sociedad striker was once again not on the list.  This, after a week of comments and rumors that the player would return after the discharge of the previous coach, Jose Manuel De La Torre.
To the surprise of few, the controversial forward gave his negative considering he is not on his best form, to the point that he would not contribute the necessary means to make a difference with Mexico.  However, it was March, 2011 the last time Vela wore a Mexican national team jersey in a game against Venezuela in San Diego.  Ever since, the forward has rejected dozens of invitations to defend the colors of his nation on a soccer field.  Does that mean that since 2011 he has not had the form and talent necessary to give the Mexican national team the much needed star talent on offense?
In fact, the year 2011 was not the best for the 24 year old player, which one could argue that by rejecting national team call-ups helped him grow into the player he is today.  However, Mexico was also in a very different situation in 2011 and 2012 as opposed to this year.  In those two years Mexico won the Gold Cup, 'Chepo' was on an undefeated streak for several months, the U-23 won the London 2012 Olympics, and the team seemed to become into a real threat with a bright future.
Sadly, this 2013 has been the worst year in soccer in the history of the Mexican national team.  Under the command of 'Chepo', Mexico failed miserably in the Gold Cup and Confederations Cup, but most importantly, they are one loss away in the CONCACAF qualifiers from missing their first World Cup since 1990; when they were disqualified for the 'cachirules' scandal.
Yes, Mexico has been eliminated from reaching certain World Cups in their CONCACAF history; however, times have changed, and missing Brazil 2014 would be catastrophic.  Economically speaking, today in age the world is globalized to the point where missing a World Cup translates into the loss millions, if not billions of dollars. And who creates those dollars? Sponsors who sell it to consumers.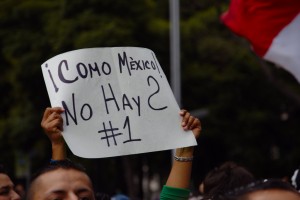 Those consumers are the fans who every weekend tune into their televisions, computers, or who travel great distances to see their favorite players live.  Fans, are the ones who in reality pay the players' salaries, and they are they ones who keep the great sport alive.  For Mexico to miss a World Cup would be a devastation, as every 4 years a whole nation with the population of over 120 million, plus another 35 million in the United States unite to root for their beloved 'tricolor'.
Considering the economic and emotional effect missing the World Cup would cause in Mexico, the games against Panama this October 11, and against Costa Rica on October 15, are the biggest, most important matches in Mexican soccer history.  But Carlos Vela does not seem to care.
Vela, the star, is physically capable of making a great difference for Mexico's offense who has suffered this 2013, and which has been the biggest concern in their recent performances.  With or without Vela, Mexico is talented enough to earn 2 wins in their last 2 matches which would in turn earn them either a direct ticket to Brazil, or most probable, a pass to a wild-card series against New Zealand.  Nonetheless, it is not a question of Vela being the answer to Mexico's problems, but rather questioning the player's dedication and motivation of defending his nation's team.
Maybe Vela has a valuable reason for rejecting to play for Mexico; but if that is the case, it is time for him to have a press-conference dedicated to answering those doubts.  This is not a case of Carlos Vela vs. Federacion Mexicana de Futbol.  Rather, this concerns millions of fans who have waited anxiously for him to play once again for Mexico.  Professional soccer is by the players, for the fans.  Fans deserve the right to know the truth behind Vela's decisions, because until he does not speak, he is disrespecting millions of people.
Vela has been asked enough times to prestigiously wear a jersey he clearly feels no love towards; this day should mark the last time he rejects a national team call-up.  Why?  Because it should also be the last time he should receive an invitation to defend the 'tricolor'.  Vela needs to open his eyes and understand that he is respected by millions of fans for his magnificent talent; those fans simply want him to return the favor.   If Vela feels he is not in significant 'mental' form to play in the two biggest games in Mexican soccer history, then, why play for Mexico at all?