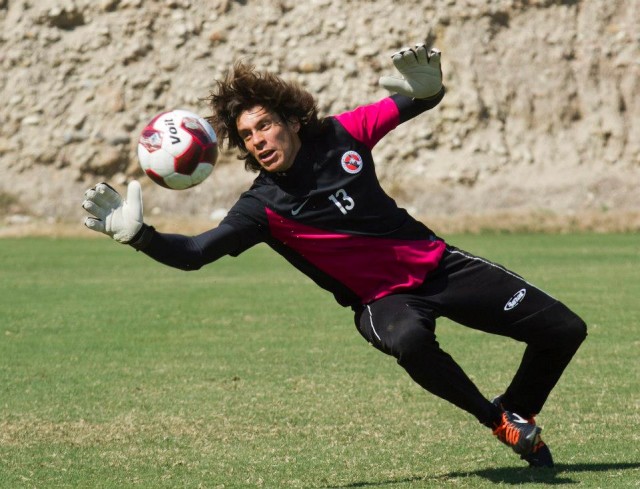 The Xolos Tijuana vs Cruz Azul match will take place this Friday, September 20, 2013 (7:30 PM Pacific) at the Estadio Caliente.  Xoloitzcuintles and 'cementeros' face-off in one of the best matches on Week 11 of the Apertura 2013.  Cruz Azul has not won in any of their first two visits to the difficult Estadio Caliente, while Xolos is undefeated this season at home.
Xolos of Tijuana has slightly improved their recent performances as they defeated Veracruz 3-0 two weeks ago, and tied Chivas 2-2 last week.  Nonetheless, coach Jorge Almiron has yet to find the perfect combinations for his team, as Xolos is not near the full capacity demonstrated when Antonio Mohamed lead the team.
One bright spot for Almiron has been his team's performances at home.  At the Estadio Caliente, Xolos has won 3 times, and tied twice.  In total, the border team is in 10th place with 12 points, and in great need of another win to remain in the fight for a playoff position.  Xolos will look to defeat Cruz Azul with the strong presence of Fidel Martinez on the front, who has scored 6 goals in the season.
Cruz Azul has had a roller-coaster season in which they have won 5 games, tied 1, but lost 4.  The cementeros are one of the favorites to join the playoffs, however, they still have not met the form which took them to the past Clausura 2013 final.  Like Xolos, the team coached by Guillermo Vazquez has done poorly on the road, by losing a total of 3 matches.
Xolos Tijuana vs Cruz Azul Prediction
The Xolos Tijuana vs Cruz Azul game is a must-watch match between two teams who are in need of a win.  Xolos will attempt to maintain their undefeated streak at home, but most importantly, they need to improve their performance in the last 20 minutes of the game.  Meanwhile, Cruz Azul lost last week against Tigres, therefore another loss om Friday could shift their road into a negative direction.  The Xolos Tijuana vs Cruz Azul match will end in a 1-1 tie.
Xolos Tijuana vs Cruz Azul TV Schedule
The Xolos Tijuana vs Cruz Azul match will be televised this Fruday, September 20, 2013 on ESPN Deportes and Azteca America at 7:30 PM Pacific.