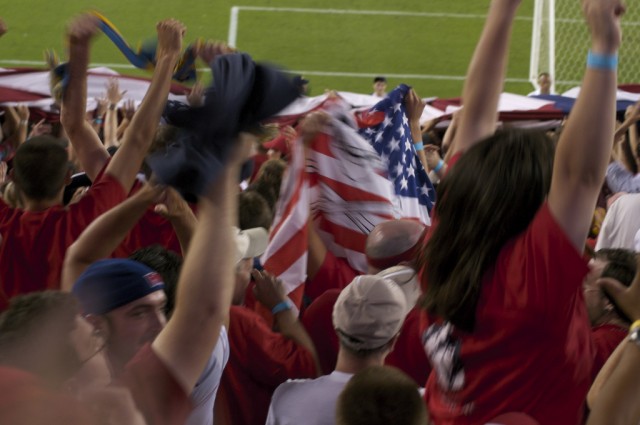 "Maybe it's the players and not the coach this time for Mexico," said ESPN's Ian Darke at the end of tonight's game.
In all actuality, this 2-0 lost in Columbus against the United States displays Mexico's problem for the past year: the players. Chepo was recently fired as El Tri's coach, and rightly so; however, now that he has parted ways, people seem to finally see that it is the players who are the problem. Chepo's shortcomings with Mexico, in a way, masked this clear problem. Now that he's gone, people (finally) will begin to see how it's the players themselves who are the source of this continuous poor form.
Coaches are the first figures to be criticized after poor results too often. In one sense, it is right to criticize a coach after poor results – their desired lineup, their preferred formation and differing philosophies all can affect a team's chemistry. However, in another sense, given the context of Mexico's situation, it's quite clear the coach is not the problem anymore.
Fernando Tena
Transitions are never smooth. Mexico are in the process of transitioning from Chepo's type of soccer to Tena's. Timing of this transition couldn't be worse, as Mexico only have two more matches left in the hex – against Panama on the eleventh of October and finally against a strong Costa Rica on the fifteenth. Mexico will be aiming for the 'repechaje' (playoff game) against New Zealand.
With Fernando Tena, El Tricolor can still be transformed and molded into a squad with potential to still qualify for the World Cup. Patience is key from not only the fans (patience is almost nonexistent at this point for many fans), but more so, the players will need to step it up tenfold these coming weeks. There is no reason for players such as Guardado, dos Santos, Hernandez, and Herrera to be underperforming with the national squad. Unacceptable. These players are in European clubs for a reason and it's either now or never to show up for their country.
United States' Match 
A shaky United States was evident during the first twenty-five minutes of the match; however, after that, much of the game was Klinsman's. A very solid defensive performance canceled out Mexico's feeble attempts on goal. Clarence Goodson and Omar Gonzalez's defensive performances played an immense part to the United State's victory as well. Because of this, Chicharito was unable to make runs comfortably, nor did Guardado or Chaco penetrate to create clear cut opportunities with ease.
Credit must also be given to the United State's ability to be lethal when it needed to be. Clear example of this is when Eddie Johnson, who is now tied for second in all time leading goal scorers for the USA in World Cup Qualifiers, took his opportunity from the corner kick with conviction.
Additionally, Mix Diskerud's entrance to the game in the second half all but ended Mexico's hope of picking up three crucial points. His vision to find Donovan for the second goal was an example of having conviction with the final pass. It's no coincidence that Klinsman's team is in first place.
Final Thoughts…
In conclusion, it's almost inevitable that Mexico will not qualify for next year's World Cup. With only 1 win in 8 qualifying games, El Tri should consider themselves lucky.
As of now, Mexico continue to be unsolvable enigma. Chepo couldn't solve it. Can Luis Fernando Tena be the one to fit the pieces together? Will the federation be quick to ax the current interim manager with Vucetich, Boy, or Miguel Herrera?
These questions, along with many more, will be answered in the coming weeks. For now, fans can only hope for Mexico to put themselves together in time. This is their show, not ours.