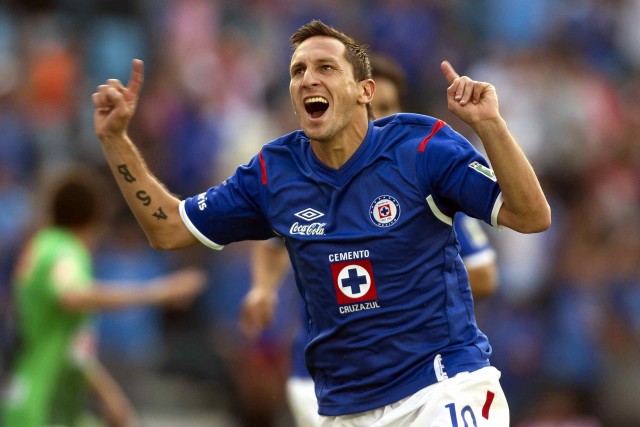 The Mexican national team will play the Ivory Coast this Wednesday, August 14, 2013 (6:00 PM Pacific).  The team coached by Jose Manuel De La Torre is urged to play better, and specifically, to win by playing offensively, and intelligently.  The game to be played at the MetLife Stadium in New Jersey, will be a good contest between two teams that will play with most of their first-team members.
Chepo De La Torre chose a team that is missing some key players that participate in European leagues.  Only 3 players from Europe will participate in the match against Ivory Coast; Diego Reyes, Hector Moreno, and Giovani Dos Santos.  Javier 'Chicharito' Hernandez was initially named, however, he sustained an injury that will keep him out of action for several days.  Other players that were not called are Andres Guardado, Hector Herrera, Guillermo Ochoa, and Javier Aquino.
On the domestic level, there were some surprises to the list.  First, it is good to note that Fernando Arce from Xolos of Tijuana will obtain the opportunity to show his abilities in the center of the field.  Unfortunately for him, Chepo also called veteran Gerardo Torrado, showing that the coach will likely use the same formation with two slow defensive midfielders which has been cause of Mexico's poorness this year.
The two biggest surprises were of Argentine-Mexicans, Christian Gimenez and Damian Alvarez.  Alvarez will play on the left side to fill the gap caused by Andres Guardado (again, another sing that Chepo will play with a 4-4-2 or 4-4-1 formation rather than experiencing a new style).  As for Gimenez, he will have competition on his position as Angel Reyna, who plays on the same spot, has been playing on an outstanding level (scored 7 goals after the first 5 games with Veracruz).  Expect Alvarez to start on the left side, with Reyna and Dos Santos switching positions on and off on the center and right midfield).
Mexico National Team Roster:
GOALKEEPERS: Jesus Corona (Cruz Azul), Alfredo Talavera (Toluca)
DEFENDERS: Francisco Javier Rodríguez (Club America), Carlos Salcido (Tigres), Jorge Torres Nilo (Tigres), Miguel Layun (Club America), Severo Meza (Monterrey), Hector Moreno (Espanyol), Diego Reyes (Porto),
MIDFIELDERS: Angel Reyna (Veracruz), Gerardo Torrado (Cruz Azul), Jesus Zavala (Monterrey), Damian Alvarez (Tigres), Fernando Arce (Club Tijuana), Christian Gimenez (Cruz Azul)
FORWARDS: Marco Fabian (Guadalajara), Raul Jimenez (Club America), Oribe Peralta (Santos), Giovani Dos Santos (Villarreal)