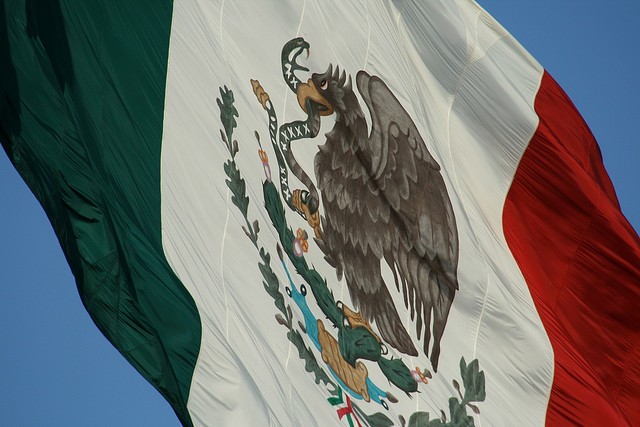 Today's Gold Cup quarter-final match, Mexico vs. Trinidad & Tobago, was a return to form for Jose Manuel 'Chepo' De la Torre's team. For long periods of the match, Mexico looked like a force to be reckoned going forward. Passes were meaningful, runs were being deployed throughout the field, and, more importantly, Mexico finally broke the deadlock with a goal coming from America's Raul Jimenez in the 81st minute.
In truth, it wasn't until the second half where Mexico clicked into gear against a stubborn Trinidad and Tobago. Mexico were unable to crack a solid defensive effort from The Soca Warriors. Not to mention Jan-Michael Williams' brave efforts to deny El Tri on multiple occasions. Additionally, Stoke City's Jones was giving Chepo's defense, specifically against Huiqui and Castro, a physical fight.
As the second half began, Mexico were the team who retained possession for large periods of times; however, the Mexico vs. Trinidad and Tobago match highlighted El Tricolor's willingness to improve upon previous problems.
So, what made Mexico click into gear against Trinidad and Tobago? As we witnessed in today's match, it was, indeed, multiple factors that improved El Tri's performance…
Layún, Layún, Layún!
As previously mentioned in last weeks match against Martinique, Miguel Layun was one of the standout performers from Mexico. In today's match against Trinidad and Tobago, he continued to whip in dangerous crosses (one of which, resulted in an assist for Jimenez's goal). Not only did he provide service from the right wing, but he also continuously made himself an option at the right side of field by making runs for Montes and Jimenez to link up going forward. Once again, however, his defensive duties do come into question. Sure, today he didn't have much defensive work on his flank, but as the tournament progresses, he will be tested against tougher opposition. Other than that, he performed the way his team needed him to perform.
Mexico's Metronomic Rhythm
Pace. Rhythm. Fluidity. These are the multiple qualities that have been non-existent with El Tri's build up plays…until now. Well, for the most part. Once again, for large periods of the match, Mexico retained possession; however, it was the way in which they utilized their possession to go forward which resulted in many chances on goal. A large part of this rhythm that Mexico established was due to Monte's and Peña's hard work to transition plays from the middle of the park to the final third. On a side note, Peña, who under performed in the last match against Martinique, finally stepped up to occasion in today's match. His passes were utilized efficiently going forward, as well as winning possession against Trinidad and Tobago's towering opposition. Furthermore, it was Mexico's constant movement of the ball and understanding of each other that allowed for their plays to become dangerous — something that Chepo's team has been lacking for a while.
Positioning 
Jimenez, as mentioned in last weeks analysis of Mexico vs. Martinique, was crucial in today's match. Why? His positioning was tireless throughout the game, something very reminiscent from his compatriot — Javier 'Chicharito' Hernandez. His constant, inter-changeable positioning up top is what interested top European teams, like Manchester United. And, indeed, it was Jimenez's positioning that Mexico needed to notch in the only goal of the game.
It wasn't only Jimenez's positioning that helped Mexico today, but it also included the rest of the squad's inter-changing runs around the field that allowed for Chepo's team to play like themselves. With today's win against Trinidad and Tobago, Chepo and his team will be riding on a great amount of confidence. And with today's performance, Mexico will truly begin to believe that they can attain a third consecutive Gold Cup. For Chepo's sake, and his tenure at Mexico, he sure hopes so.