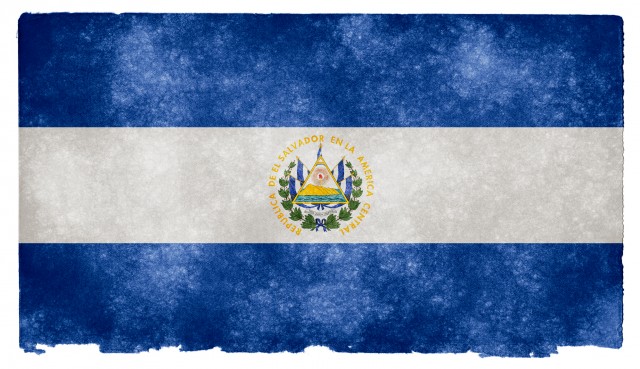 The El Salvador vs Trinidad & Tobago Gold Cup 2013 match ended in a 2-2 draw at the Red Bull Arena this Monday, July 8, 2013.  In the first game of Group B, both squads played offensively and aggressively, giving the fans an entertaining match to watch in what has been the best game in the tournament thus far.  With the tie, both El Salvador and Trinidad & Tobago will wait on the Honduras vs Haiti match to see in what place they will finish after the first set of games in the group.
The match between the 'selecta' and TNT began with a quick surprise goal by Keon Daniel in the 11th minute.  After a quick play through the middle of the field, Daniel received the ball from outside the box after a deflection, and scored wonderfully on a one-on-one against the El Salvador keeper.  With the 1-0 lead, Trinidad & Tobago began to play more defensively which allowed El Salvador to attack furiously through the wings.
In the 22nd minute, Rodolfo Zelaya put his name on the sheet after an extraordinary free kick from 30 yards out.  With that goal, Zelaya not only tied the score, but it also pushed him to become lively in the game with good scoring opportunites throughout the match.  The first 45 minutes ended with the selecta dominating, but Trinidad & Tobago survived to a 1-1 draw.
When the second half began, Trinidad & Tobago seemed to push back their lines as they began to play on a counter-attack system.  El Salvador on the other hand kept their offensive system which lead to numerous crosses and scoring opportunities.  Zelaya was wonderful throughout the match, and in the 69th minute he scored the leading 2-1 goal for El Salvador on a header.  Unfortunately for the selecta, Trinidad & Tobago tied the score shortly after in the 73rd when Kenwyne Jones beat the keeper on a one-on-one play.
El Salvador vs Trinidad & Tobago Conclusions
El Salvador looked alive offensively throughout most of the match.  They were quick on the attack, and styled an aggressive system which was focused purely on scoring goals.  That lead to many holes on the defensive side which is how Trinidad & Tobago scored both of their goals.
The first Group B match was enjoyable, and looking at both of the teams, they will have enough to qualify into the next round; as the 2nd and 3rd placed teams behind Honduras.  As for the player of the match, Rodolfo Zelaya who last season played for Russia's FC Alania, scored two goals and has had the best offensive appearance above all strikers thus far into the tournament.
Enjoy the Goal of the Match: