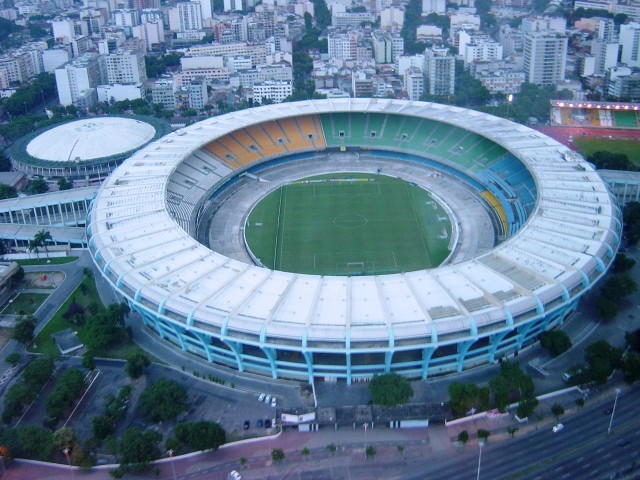 The Mexico vs Italy Confederations Cup match will take place this Sunday, June 16, 2013 (12:00 PM Pacific) at the Estadio Maracana. Mexico and Italy share Group A with Brazil and Japan, where Brazil already leads the group thanks to its opening match day 3-0 victory over the Blue Samurai. The Mexico vs Italy match might prove to be the deciding factor on which of these two teams moves on to the semifinals.
Other than Brazil, there is no other team more pressured to pull off a positive result from the Confederations Cup than Mexico. If Mexico were to bow out of this tournament in the group stage, it would very likely mean the end of Chepo de la Torre's tenure as head coach for Mexico, and cause a shakeup in Mexico's roster. The Mexico vs Italy game will be a key factor in deciding whether Mexico succeeds or fails in this mini-cup, a loss could very well end Mexico's hopes of playing in the semifinals.
Chepo has so much pressure directed at him due to Mexico's dismal results in the CONCACAF World Cup qualifiers. Out of 6 Hexagonal matches, Mexico has won just once, and tied the other 5 matches, including all three matches held at the Estadio Azteca. All this is due to Mexico's inability to score, finding the opponent's net just 3 times so far.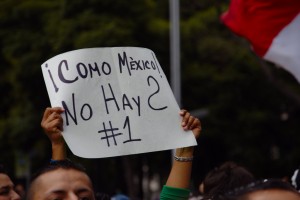 With a roster containing quality offensive players such as Chicharito, Dos Santos, Guardado and Raul Jimenez, there is no excuse for Chepo's El Tri to not generate scoring opportunities. The offensive deficiencies are caused by Chepo's unwillingness or inability to change his usual 4-4-2 formation, always using 2 defensive midfielders. Furthermore, when Chepo is far into a match and still tied against a bunker-ed up opponent, his substitutions consist of man-for-man changes that do nothing to change Mexico's formation. If Chepo wants to retain his job, he must show some tactical flexibility, or he will be outmaneuvered by the talented coaches found in the Confederations Cup.
Mexico will face an extremely talented opponent in the Mexico vs Italy match, facing a team that is undefeated in European World Cup qualification. Furthermore, the Italian squad is filled with talented players: Buffon, Pirlo, Balotelli, etc. If Mexico has had trouble scoring against Central American defenses, they will face an almost impossible task trying to score on Italy- unless Chepo is willing to experiment a little with his strategy.
Mexico vs Italy Prediction
The Mexico vs Italy match might very well end up deciding which of these two teams gets to play in the semifinals. Mexico is by far the more pressured squad going into this match; the Italians aren't pressured by their home media or fans as much.
One thing Chepo's squad does have is an impressive defense, which has allowed just 2 goals through 6 matches in the Hexagonal. Expect to see more of the same. Add to that the always strong Italian defense, and Mexico's struggles scoring, and you have a recipe for a low-scoring match. I expect the Mexico vs Italy Confederations Cup match will end in a 0-0 draw. Both teams will have to look for positive results against Japan and Brazil for a spot in the semifinals.
Mexico vs Italy Television
The Mexico vs Italy game will be televised on ESPN and Univision this Sunday, June 16, 2013 at 12:00 PM Pacific.