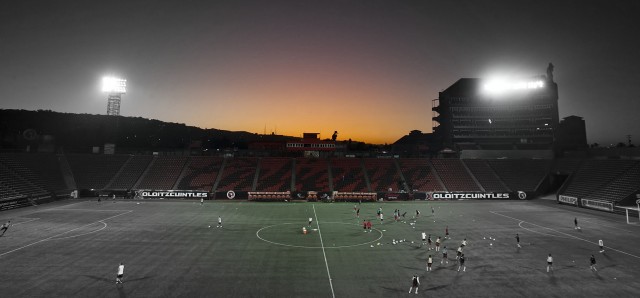 Xolos have announced that the season tickets, or XoloPass as they are officially referred to, will go on sale this Friday, June 14, 2013. To be more specific, the renewals for fans who bought last season's XoloPass begins on June 14 and goes through to June 25th. XoloPass sales to the general public begins on June 26 and will end when sold out, which should be quick (last season, the XoloPass sold out 2 hours after being available to the general public).
What does the XoloPass get you?
Access to all 9 Xolos home games (most games scheduled for Fridays, 7:00 PM)

Access to both group stage CONCAChampions home games
Priority when purchasing playoff tickets
How much does the XoloPass cost?
North Stands: $2,450 Pesos ($190 USD)

South Numbered: $3,400 Pesos ($265 USD)

North Numbered: $3,400 Pesos ($265 USD)

Zone 1 and 2: $4,350 Pesos ($336 USD)

Box Seats: $6,450 Pesos ($498 USD)

VIP Area: $7,650 Pesos ($591 USD)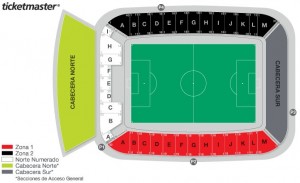 All seats will be numbered (i.e. you will have a reserved seat for the entire season), except for the North Stands, which are general admission. Fans seated in the North Stands usually arrive 1-2 hours before a match to get good spots.
The new additions to the stadium are the VIP Area, and the Box Seats. The VIP Area is located right behind the South goal, although the view is not optimal, the cost is high because the seats are comfier, and there are waiters to assist you. The Box Seats are brand new, these are located in between Zone 1 seats and the new Luxury Boxes.
Where can I buy the XoloPass?
You can go to the stadium, but if like me, you live in the USA, that's not a real easy option. Thankfully, XoloPass 2013 renewals and new purchases will be available through Ticketmaster.com.mx (the Mexican version, so it's all in Spanish). You might have to call up your bank to authorize an international purchase beforehand. Also, expect sizable Ticketmaster fees, the prizes quoted above don't include them.
If you have any questions about purchasing the XoloPass, going to the game, or anything else Xolos related, drop a comment below or in our Forums.