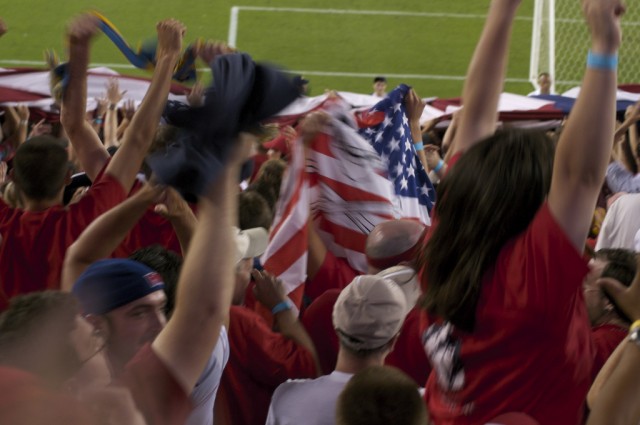 The USA vs Panama qualifying match held in Seattle this Tuesday, June 11, 2013, ended with a 2-0 win and three key points for the USMNT. For the first time in several matches, the USA looked confident, created several scoring opportunities, defended well, and were the overall masters of the match. The USMNT defeated a feisty Panamanian squad that was undefeated through 4 matches; the win puts the USA on top of the Hex standings with 10 points.
The USA vs Panama match was arguably the best match the USMNT has played in the Hex; the US knew that a win against Panama would place them in full control of their own destiny. If the USMNT can win next Tuesday's home game against Honduras, it would move up to 13 points and be extremely close to ensuring a post for Brazil 2014.
The USA opened the score in the 35th minute thanks to a goal from Altidore, who has, for the first time, scored in three consecutive USMNT matches. Eddie Johnson sealed the win with a 52nd minute goal off a long pass. Panama tried to get back into it, but were thwarted by the staunch American defense.
With 1 more home game left in this 3-match June qualifying stretch, it appears that any doubts of the USA going to the World Cup are done. The USA vs Panama match will be noted as a turning point in the Klinsmann era, as it is the first match where the USMNT truly looked comfortable.
After next Tuesday's match against Honduras, where the USMNT will hopefully gain another 3 points and basically reserve a spot for the World Cup, the US will have brief rest before the Gold Cup. This time around, winning the Gold Cup has a little bit more riding on it, as the winner of the 2013 Gold Cup will qualify to a "playoff" against the winner of the next 2015 Gold Cup for a spot in the 2017 Confederations Cup.
Enjoy more USA vs Panama Highlights: