The Honduras vs Jamaica qualifier will be held at the Estadio Tiburcio Andino in Tegucigalpa, Honduras this Tuesday, June 11, 2013 (6:00 PM Pacific). Both of these teams are at the bottom of the standings, and need to start winning soon if they want a shot at a World Cup berth.
Honduras started off the Hexagonal well enough, earning 4 points after facing the USA and Mexico at home. However, they lost the following 2 (away) games against Panama and Costa Rica. To put it plainly, the Hondurans do not travel well, and are a completely different beast when playing in front of their fans.
In the Honduras vs Jamaica match, the Hondurans will once against get to play at home. Due to their  apparent issues while playing away games, Honduras cannot afford to lose any points at home, specially not against the group's weakest rival, Jamaica. To further elevate the importance of this match against the Reggae Boyz, Honduras will travel to the USA next week, in what will likely be a very difficult match (and a loss). This is a must-win for Honduras, there is no doubt about it.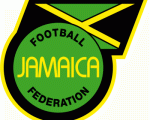 On the other side of the pitch, Jamaica is also facing a must-win situation. The Reggae Boyz find themselves at the bottom of the standings with just 2 points earned out of 5 matches played. Losing the Honduras vs Jamaica match will essentially eliminated them, even a draw would leave them in a dicey spot. Winning is truly the only option left for Jamaica.
However, the outlook does not appear to be positive for the Jamaicans. Last week, they faced Mexico and the USA, and lost both matches by a 1 goal margin. The team looked flat and uninspired, never using the speed and physicality that usually characterizes this team's playing style. It seems highly unlikely that the Reggae Boyz will be able to go into Tegucigalpa and pull off a victory.
Honduras vs Jamaica 2013 Prediction
The Honduras vs Jamaica match will be intense due to the high stakes of the match, both teams know that the loser will be left in last place of the Hexagonal. Jamaica has played poorly in most of its Hexagonal matches (the draw at the Estadio Azteca being the only positive result), and has struggled consistently on offense. Honduras has struggled away, but becomes a fierce opponent when it plays in front of its fans. The Honduras vs Jamaica match will end in a 2-0 victory for Honduras, which will basically eliminate Jamaica from a World Cup appearance.
Honduras vs Jamaica Television
The Honduras vs Jamaica match will be televised on beIN Sport Play this Tuesday, June 11, 2013 at 6:00 PM Pacific.