The Colombia vs Peru qualifying match will take place at the Estadio Metropolitano in Barranquilla, Colombia, on June 11, 2013 (1:30 PM Pacific). Colombia finds itself in second place of the standings with 20 points, needing a victory against Peru in order to retain its spot. Peru has risen to  6th place and a win would put them in front of Venezuela in the 5th spot.
Last Friday, Colombia traveled to Buenos Aires and earned a respectable 0-0 draw against group leading Argentina. This important point puts them in second place of the standings with 7 games still left to play. Now, Colombia gets to play back at home, where they have won their last 3 matches, and have not allowed a goal in over 277 minutes. Facing a Peruvian squad that has struggled in all of its away matches, this Colombia vs Peru encounter appears to be a perfect opportunity for Colombia to add 3 more points.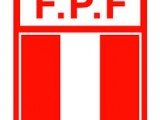 Peru has played its last two games in Lima, and won them both by scores of 1-0, the latest against Ecuador. This allowed Peru to climb from the bottom of the standings and move up to 6th place, just 2 points behind Venezuela (which has played 1 more match than Peru). A win in the Colombia vs Peru match would place the Peruvians in the coveted 5th place spot, which guarantees an Intercontinental Playoff spot.
However, Peru's away game results in this World Cup qualifying phase and the weight of history point towards an adverse result for the Peruvians. Peru has played 5 away games so far, it has  lost 4 of them, and tied just once, against Bolivia. When Colombia last traveled to Peru, Colombia ended up winning the match 1-0. Furthermore, Peru has not won in Barranquilla since 1997. Thus, everything points towards a Colombia vs Peru match where the Cafeteros end up as the winners.
Colombia vs Peru 2013 Prediction
The Colombia vs Peru match will likely end with a home win, the Cafeteros have been nearly invincible in Barranquilla, and the Peruvians simply do not travel well. Colombia will come out of this match with a 2-0 victory that puts them one step closer to the World Cup. Peru, depending on results from other matches, might fall further back from the 5th placed spot, that would at least give them a shot at the World Cup.
Colombia vs Peru Television
The Colombia vs Peru match will be televised on beIN Sport Espanol this Tuesday, June 11, 2013 at 1:30 PM Pacific.