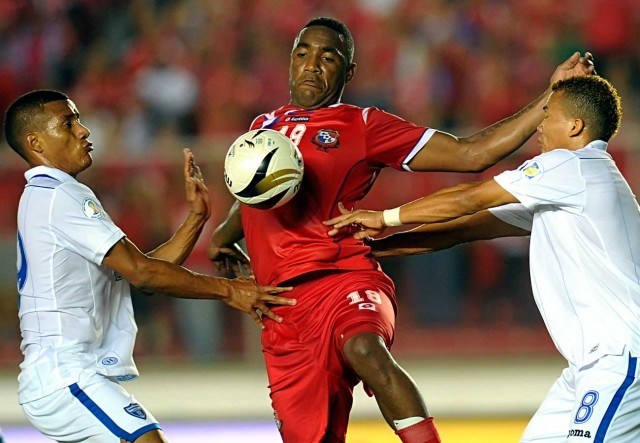 In a battle for the first place, the Mexico vs Panama World Cup Qualifiers game will be this Friday, June 7, 2013 (7:00 PM PST) at the Estadio Rommel Fernandez.  Mexico visits Panama after obtaining their first win in the CONCACAF Hexagonal last Tuesday, when they defeated Jamaica 1-0 in Kingston.  With this result, 'el Tri' now leads the qualifiers with 6 points, and goes into Panama with full confidence.  On the other hand, Panama is 2nd in the CONCACAF World Cup qualifying standings with 5 points, but also with one less game played than their Mexican counterparts.
With one more game played than Panama, Honduras, USA and Costa Rica, Mexico leads the standings.  The tricolor has played wonderful on defense since they have only received 2 goals in four games (one was a penalty kick), with 3 shutouts.  The problem with the team commanded by coach Jose Manuel De La Torre is that Mexico has had no offensive intelligence.
The team has fielded Javier 'Chicharito' Hernandez each game with another '9' forward; either Oribe Peralta or Aldo De Nigris.  The issue with this system is that the team has lacked pressure through the center midfield, forcing Chicharito to move onto the midfield to gain more ball possession.  This also has caused to much pressure on wingers Andres Guardado and Pablo Barrera to lead all of Mexico's attacks through them.  When they face Panama on Friday, Chepo De La Torre needs to leave Chicharito alone up top and have Giovani Dos Santos right below him;  the other idea is to remove Gerardo Torrado from the defensive midfield and use a more offensive player like Hector Herrera in the same place.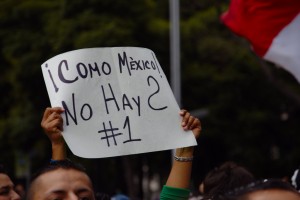 'La Marea Roja'  will play what could be their most difficult match at home in the Brazil 2014 World Cup qualifiers.  Hosting the regions top team, Mexico, will be no easy task as they face top players from the Mexican league, and several Europeans clubs.  Nonetheless, they face a team that has only received 2 goals, and who has not lost in this year, or in ten straight qualifying games.  Panama has been a tough team to beat thus far, as they have not lost in three games in the Hexagonal.  They have the top offense with 5 goals, but their defense has been irregular after receiving 3.
Mexico vs Panama Prediction
Panama has been a good competitor for the first 3 matches in the Hexagonal.  With a win and two ties, they have fended well against direct rivals for the 4th place wild-card seed.  When they host Mexico on Friday night, Panama will require for its defense to be in top physical and mental form.  They will have to keep a Mexican offense who never stops attacking, and a defense who has only received 2 goals in 4 matches.
Things look difficult for Panama, but Mexico has not acted as the region's elite team.  Yes they are undefeated after 10 straight matches in the CONCACAF qualifiers, but in their last 4 games they have lacked offensive mentality and precision.  The win against Jamaica will serve as a confidence boost for the squad, and that will be the key to their victory against Panama.  The Mexico vs Panama game will end 2-1 in favor of Mexico.
Mexico vs Panama Television
The Mexico vs Panama CONCACAF World Cup qualifying game will be televised this Friday, June 7, 2013 on Telemundo at 7:00 PM Pacific.