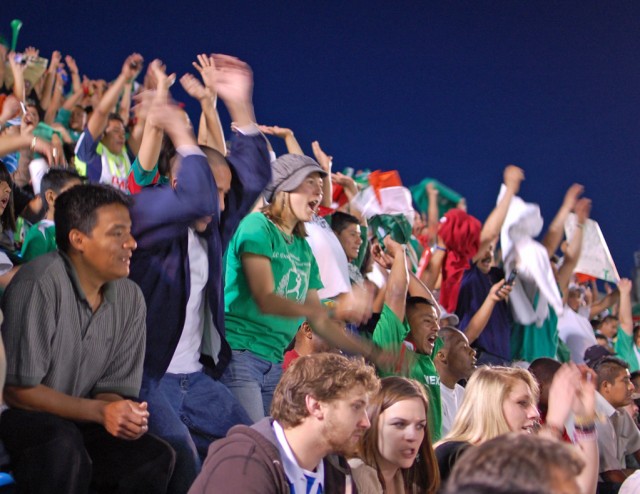 Highlights of he Mexico vs Jamaica World Cup qualifying match held in Kingston on June 4, 2013 that ended with a 1-0 win for Mexico. To put it plainly, the match was very poor, the passing was at times awful, the intensity was minimal, even the crowd was quiet. Nonetheless, a De Nigris header was just enough for Mexico to take the 1-0 away victory from Jamaica, and the badly needed 3 points.
Throughout the first half, both teams played an inconsistent match that generated few scoring opportunities. It wasn't until an early second half cross into the box by Salcido that allowed De Nigris to score on a perfect header. This caused the Reggae Boyz to wake up and move forward to attack. The Jamaican attack focused on punting the ball up the field and using their speedy attackers to generate crosses into the Mexican box.
Jamaica came very close to getting the 1-1 draw, only to be thwarted in back-to-back plays by Corona, who displayed impressive skills. After the Jamaican surge, Mexico dominated the match, played smart, improved its passing and even generated a few scoring opportunities.
Dos Santos entering as a sub in the second half provided a big boost to the Mexican midfield. Dos Santos was able to hold the ball, allowing his teammates to open up and improve ball retention. In the end, all Mexico needed was 1 goal, as the Jamaican team simply didn't have it today.
With just 2 points through 4 games, the Jamaicans are in deep trouble, as they now find themselves in last place. They really needed to get some points from this Mexico vs Jamaica match.
The Mexico vs Jamaica 1-0 victory means El Tri is momentarily in first place of the CONCACAF qualifiers with 6 points. They will face Panama and Costa Rica next, two teams that should provide a stronger opposition than the Jamaicans did.
Enjoy more Highlights of the Mexico vs Jamaica 1-0 game:
De Nigris' goal (Spanish):
Full Mexico vs Jamaica Highlights: