On this day, Saturday, June 1, 2013, everyone at FutnSoccer.com wants to announce and celebrate the website's 1 year anniversary.  On this exact date in 2012, we (brothers Hector Torres and Kevin Torres) embarked on what was then going to be a hobby and an adventure.  We are both college graduates, but not journalists; however, our love for the sport of soccer has always been immense, and we believed that we knew enough to commence a website as a side hobby.
Our initial idea was to write purely on the Mexican soccer market in the United States.  This is because there are thousands, if not millions of fans in this country who are Liga MX and Mexican national team fans who want to read their news in English.  As the first weeks and months passed, we noticed that more people than we had anticipated were noticing FutnSoccer.com.  This led us to get more involved into this hobby which now has turned into a project.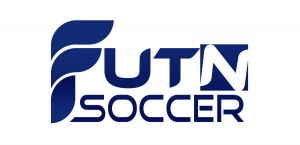 During this first year, FutnSoccer has covered 8 competitions: Liga MX, CONCACAF World Cup Qualifiers, Toulon Tournament, Copa Libertadores 2012-2013, CONCACAF Champions League, EURO Cup 2012, London 2012 Olympics, and the 2012 FIFA Club World Cup.  In every article we write, we want to give our reader an intelligent article in which they will be able to find preview analysis, TV schedule and game time information, opinion based score predictions, and post-game video highlights.
We have done much in these past 12 months to improve the quality of our website and its content.  We have changed the site's layout 3 times (most recently 2 weeks ago), and we have also researched to understand what the reader wants to read; all with the purpose to improve YOUR experience at FutnSoccer.
Although June 1, 2012-May, 31, 2013 has been filled with improvement, our advancement does not stop there. In the next 12 months we propose to cover many more competitions:Liga MX, CONCACAF & CONMEBOL World Cup Qualifiers, FIFA Confederations Cup Brazil 2013, Gold Cup 2013, CONCACAF Champions League, 2013 FIFA Club World Cup, FIFA U-17 World Cup 2013, FIFA U-20 World Cup 2013, and Preview Analysis for the FIFA World Cup Brazil 2014. This hobby-turned-project has one goal: to become a dependable source in the United States soccer market when searching for the Liga MX, Mexican national team, and international soccer competitions.
We want to thank our top contributor, Mauricio Robles, for writing week-after-week for FutnSoccer. We want to thank other writers who also have been involved with our project.  But most importantly, we want to thank YOU, the reader; the most important component of this website.
Finally, as a thank you, we announce that we will be holding 'Quinielas' (Football Pool) throughout the next year.  We will have a monthly quiniela during the Liga MX tournament, the Gold Cup 2013, and in just 2 weeks, during the Confederations Cup 2013.  There will be a prize for every quiniela winner!  And remember, it is 100% free to enter.
FutnSoccer.com wants to thank you in our 1 YEAR ANNIVERSARY!
 If you want to become part of this project, you can become a writer.  It's simple, just send us a quick email.