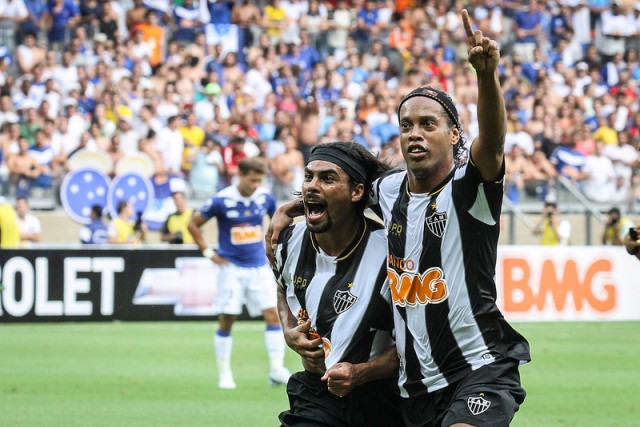 The Conmebol announced the date for the Xolos vs Atletico Mineiro Copa Libertadores quarterfinal match. The first leg of the 2-game series will be played at the Estadio Caliente in Tijuana on Thursday, May 23, 2013 at 5:30 PM Pacific.
Xolos are offering those that have the XoloPass (season tickets) preference to buy tickets first. Only fans with XoloPasses will be able to buy tickets from Friday, May 17, to Monday, May 20. After that, the tickets will be sold to the general public.
Tickets for those with XoloPasses will only be available at the ticket booths of the Estadio Caliente (a huge hassle for those of us who live in the USA). It's possible that once sales to the general public begin on Tuesday, that the tickets will be available on Ticketmaster, and even at the Plaza Bonita mall in Chula Vista, CA. Although no official word has come on this, so don't count on it. The prices (quite expensive) for the Xolos vs Atletico Mineiro are listed below:
VIP: $850 Pesos

Zone 1: $700 Pesos
Zone 2: $700 Pesos
North Numbered: $500 Pesos
South: $450 Pesos
North: $400 Pesos
Ticket prices will thus be in the $35-$75 USD range, somewhat typical prices for American standards, but extremely expensive for Mexico. This is, however, possibly a once-in-a-lifetime opportunity. It's very hard for a Mexican team to qualify to the Copa Libertadores, and extremely rare to even see one make it this far into the tournament. Add in that the experienced Ronaldinho will be there, and you have a perfect recipe for a sold-out stadium, even at these high prices.
This could also potentially (hopefully it's not) be El Turco Mohamed's last game with Xolos at the Estadio Caliente. Yet another reason to buy tickets for this match.
If you have any questions about how to buy a ticket, or how to get to the stadium, please drop a comment below, I've been a XoloPass holder since 2011. Thanks!