The tickets for the Xolos vs America San Diego Clasico 2013 match that will be held on July 6th, 2013 at Petco Park in San Diego were made available for sale this Thursday, May 16, 2013. The tickets may be bought at Ticketmaster or at the Petco Park ticket booths. The prices are listed below (include Ticketmaster fees):
$27, Upper Deck Seats

$37, seats behind home plate
$47, seats near 1st and 3rd base foul lines
$62, Home run area seats, closest to the "pitch"
Petco Park is, of course, not a soccer stadium, it is the home stadium of the San Diego Padres baseball team. The layout of the pitch is quite interesting in relation to the stadium, and most of the seating looks quite funky. Here's a picture of the layout.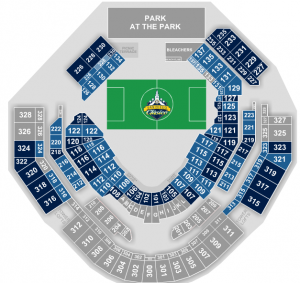 With the very high prices for this friendly match (more expensive than an actual Liga MX game at the Estadio Caliente), is it worth attending? I believe that the novelty of watching soccer at Petco Park, a beautiful baseball stadium, will be enough to entice me to at least shell out $27. Having a soccer game at Petco Park might have its perks: while at the Estadio Caliente you might learn how to choose a sportsbook, Xolos fans might pick up a thing or two about baseball during their time at Petco Park.
Furthermore, if Club America ends up winning the Clausura 2013, this match could serve to be a sort of Champions Cup of the Liga MX, and would definitely make this friendly match extra interesting. It's hard to gauge this far ahead whether both teams will field most of their starters, or just a group of alternate players.
What is a certainty, is that this will provide San Diego based Xolos fans the first opportunity to view a game coached by whoever the new Xolos head coach is. Turco Mohamed's last match with Xolos will end when either Xolos is knocked out of the Copa Libertadores, or when they are crowned champions. Overall, while this friendly is definitely not a must-watch game, it will still gather a large crowd.